WW: I Love Milk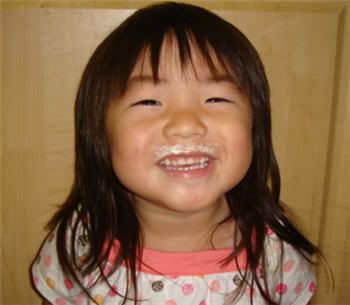 Thank you to everyone for your advice. I decided to water down the milk and so far it's been working like a charm!
This photo is for you, Amy!
Okay, it's not really a milk moustache but it was the best I could do.
About the author:
Owner and founder of An Island Life. Sharing my life as a mother to 3 wonderful daughters, working as a flight attendant, and living a blessed life in Hawaii.