On occasion I receive emails from various companies and organizations asking me to forward their messages on to you. So, here they are in their own words . . . well, pretty much.
HEADLINES
Stop by An Island Review and see who this week's Review Blogger of the Week is.
What if you noticed a baby left alone in a hot car on a hot summer day? And what if it was a dog left alone in the sweltering heat? What if your date showed up looking nothing like his/her attractive online photograph, totally misrepresenting him/herself? And what if you witnessed a mother verbally abusing her child's nanny? Using hidden cameras, "Primetime: What Would You Do?" sets up everyday scenarios and then captures people's reactions.  Whether people are compelled to act or mind their own business, John Quiñones reports on their split-second – and often surprising – decision-making process, on "Primetime: What Would You Do?," TUESDAY, FEBRUARY 3 (10:00-11:00 p.m., ET) on the ABC Television Network. Here's a preview clip.
We know you're laugh-friendly and we're hoping you'll let everyone else know it by celebrating National Laugh-Friendly Month with us! During the month of February, you can feature our special 2009 Laugh-Friendly Month button on your site (in the works and on its way to you shortly).  Your readers will have the chance to see just how laugh-friendly they can be! Not only will they receive a special discount on Nana Star products all month long, but they will also have the opportunity to participate in our Laugh-Friendly Month Button for a Buck campaign. When readers advertise their laugh-friendliness with our buttons, they're helping us help kids who need a reason to smile. The bucks from these commemorative pins go to the Nana Star Foundation. You can brush up on what exactly it means to be laugh-friendly, get more details, and see this year's pin at http://www.laughfriendly.com/laugh-friendly-living.html. Please help us make the world a more laugh-friendly place by spreading the word in February! A coupon code is in effect for 10% off all merchandise for the entire month; the code is LF2009.
TripWolf has come out with a list of the most romantic places to view a sunset in the US, just in time for Valentine's Day. Stop by to see if your favorite is listed!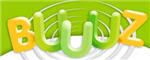 At BUUUZ, kids and parents create virtual "islands" based on subjects of interest (islands are populated by selected internet news feeds and community discussion). Creating an "island" for a topic is as easy as picking a few keywords that best describe your interests. Members can use terms from their favorite sports, games, cartoons or movies like "Hannah Montana", "Barney" or"The Wiggles". Once members create their islands, they will be automatically alerted about news stories and community discussions that mention their interests. Â Through this service members find and interact with new friends who love the same things, creating a worldwide conversation on BUUUZ.
CompuMed and the University of Miami have launched their CardioGramKids program in response to the American Heart Association and other leading groups that have expressed concern regarding reports of sudden death in children and adolescents treated with stimulants and other psychotropic medications for conditions such as attention deficit hyperactivity disorder, commonly referred to as ADHD. Medical journals have long reported concerns regarding the appropriateness of such therapy without screening at risk patients. Stop by for more information.
Life's Building Blocks which produces a line of character-building books and plushies are now sharing some interesting and valuable advice in their free e-newsletter. It filled with tons of thought-provoking info and advice for parents raising children today. Sign-up to receive your free copy today!
CLASSIFIEDS
Scholastic & Parent & Child Magazine have teamed up to find the best Mommy Bloggers out there in the Mommy Blogger Awards 2009. Nominate your favorite Mommy Blogger today!
From play dates and daycare to stretch marks and potty training, ABC wants to hear about your poignant, hilarious, emotional and even your most banal mommy moments for its new comedy series, In the Motherhood, premiering this spring. Based on the popular web series of the same name, the show will feature stories inspired by real life experiences of viewers shared through our website at www.InTheMotherhood.com.

Do you know a young person between the ages of 7 and 18 years old, doing extraordinary things in his/her community or around the world to better the lives of others? Now through February 27, you can enter these young leaders in the 2009 search for Build-A-Bear Workshop® Huggable Heroes®.  Twelve Huggable Heroes will be selected and each will be awarded with a $7,500 educational scholarship and $2,500 in the form of a donation to the 501(c)(3) charity of his/her choice. Entry forms are available at all North American Build-A-Bear Workshop stores and online at http://www.buildabear.com/huggableheroes.
SHOPPING
As a Valentine to you, our loyal customers, PlanetMomTshirts.com is offering 15% off of all orders purchased by February 5th.  Just enter "VIP" as the coupon code at checkout and watch the prices drop!  (this offer applies to all of our merchandise)
Fair Indigo is holding a 40% off sale. Hurry and get your favorites at a great discount!
Everybody's favorite kids store, Boon Inc., has some brand new inventory to share with you. Stop by and check out their new bath toys & the most adorable Flair Highchair now available in pink!
SeatSnug has a great deal for you! Just purchase a SeatSnug and receive $5.00 off your order plus a grocery coupon book worth $500 in savings! Just use the code "betterworld" when checking out.
Monnalisa and Miss Grant are upscale Italian kids' clothing brands famous in Europe but not widely available in the United States. These brands are often featured in the European fashion magazine Vogue Bambini (Vogue Kids) and other publication. Peach and Plum is currently holding a 50% off sale of all their winter products. Just use the code "winter-50″ when checking out.

Owner of An Island Life. A flight attendant and mother to 3 beautiful girls. . . living a blessed life in Hawaii.