A Field Trip to the Zoo
Last week I volunteered to chaperon Girlie Girl's class field trip to the Honolulu Zoo. The kids were divided into groups and assigned to a different parent. One of the kids in my group didn't come to school so I only had two kids, one being Girlie Girl. I really lucked out! I saw one mom with 5 boys! They definitely kept her on her toes! LOL!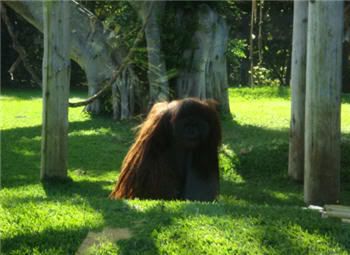 About the author:
Owner and founder of An Island Life. Sharing my life as a mother to 3 wonderful daughters, working as a flight attendant, and living a blessed life in Hawaii.