April 21, 2008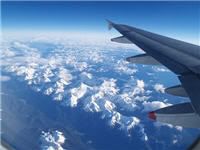 Effective May 7, US Airways will begin charging passengers an extra $5 for either a window or aisle seat in the first few rows in the coach cabin. The initial launch of the "Choice Seat Program" will allow passengers to make this selection during their online bookings and will be expanded to their airport kiosks and ticket counters later in the year.
Even though $5 may not seem like a lot for a view, who's to say what airlines will be charging for next? In this current economy where airlines are cutting back to save costs, passengers will find themselves with less and less amenities and more and more aggravation. And guess who will have to deal with the disgruntled passengers?
So, would you pay an extra $5 for a window or aisle seat?