August 16, 2007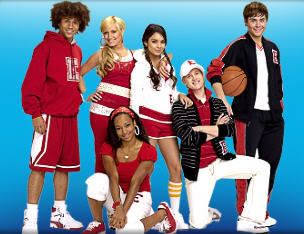 If you have a young teeny bopper living in your home, you're probably already familiar with the East High Wildcats and the unexpected phenomenon known as High School Musical which produced top-selling soundtracks, DVDs and even a concert tour.
Well, the gang is back for some summer vacation fun in High School Musical 2. This time, Troy (Zac Efron) lands a job at the Albuquerque club and then maneuvers a lifeguard position for Gabriella (Vanessa Anne Hudgens) to join him, not knowing that diva Sharpay (Ashley Tisdale) wants to keep them apart.
The rest of the Wildcats — Chad, Taylor, Zeke, Martha, Kelsi and Jason — also join in the fun and are preparing for the Midsummer Night's Talent Show, in which Troy and Gabriella are favored to win, unless Sharpay can stop them. Other returning cast members include Lucas Grabeel, Corbin Bleu, Monique Coleman, Olesya Rulin, KayCee Stroh and Ryne Sanborn.
This highly anticipated original movie sequel will make its premiere on the Disney Channel, Friday, Aug. 17th 8/7c. A repeat will be broadcasted on the 18th with cast interviews, and again on the 19th with a sing-along version. And if you're wondering what all the fuss is about, the original High School Muscial will be shown on the Disney Channel on Aug 16th.
I don't know about you but I'm excited! I even changed my trips around so that I could be home to watch the premier with Girlie Girl. We're going to have our own little High School Musical party!