This past weekend the girls and I decided to take a drive to Central Oahu to a little town called Wahiawa. If you travel north of this town you'll come across the famous Dole Plantation which "originally operated as a fruit stand in 1950. Dole Plantation opened to the public as Hawaii's "Pineapple Experience" in 1989 and today they welcome more than one million visitors a year."
It started out as a beautiful sunny day and the girls were thrilled to be out of the house. When we got to the plantation we decided to first take a stroll through the Plantation Garden which is divided into 8 different areas – North Shore, Hibiscus, Lei, Native Species, Bromeliads, Irrigation, Ti Leaf, & Life on the Plantation. Here we saw some beautiful flowers and landscaping.
Dole Plantation is also home to the World's Largest Maze according to the Guinness Book of World Records.
It usually takes 45 – 60 minutes to complete the entire thing and Kacie was determined to give it a try. However, going through the graveled maze with a stroller was not really my idea of fun so I gave Kacie 30 minutes to go through as much as she could. Luckily, they give you a little map (and I mean little) in case you get lost.

photo courtesy of Dole Plantation
Then we were off to ride the Pineapple Express. This 20-minute 2 mile ride takes you along actual pineapple fields as well as other fields like mango, papaya, sugar cane, and lychee. You'll also see the actual equipment that was used during harvest season. There is a recorded narrative tour that explained the history of farming in Hawaii as well as some great tunes from Manoa DNA.
And what would a visit to Dole Plantation be without some Dole Whip with fresh pineapples?
You can also browse through the gift shop where you'll find Hawaiian souvenirs, local food items, gift ideas, and more.
Kiana decided to get a bracelet with her name engraved on it.
Kacie wanted her name painted into a sign.
Kaila got a smiley-faced stuffed Pineapple.
It was a long day filled with rich Hawaiian history, good food (the teri-burgers were awesome!), beautiful scenery, and lots of fun for the girls. It's a great place for the whole family!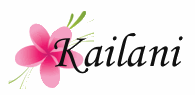 When I was making my plans for this Summer, I never even imagined that it would include a trip to New York City. I had decided last year that flying to the East Coast for BlogHer 2010 just wasn't feasible since it would involve lots of money and more time on a plane than on the ground.
All that changed a couple of days ago when I received an email from a very generous company offering to pay my entire way if I sponsored them at the event. The only catch was that I need to already be registered.
WHAT?
How was I supposed to get a ticket to an event that has been sold out for 6 months? I sent out messages on Twitter, Facebook, various forums, and even on my blog begging for help. I knew my chances were slim but I had to give it a try.
Well, I couldn't believe my eyes when I opened my email this morning and found someone willing to sell me their ticket. We did the transaction immediately and I let the sponsor know I was on board.
The chaos then ensued. I had to make hotel reservations for a city I've never been to before, plane reservations to fly across the country, and try to recall all those private party invitations I turned down earlier in the year. Luckily, I was able to contact some of the PR people I've worked with in the past and was able to snag invites to events hosted by Hallmark, KODAK, and Child's Play.
And if that's not exciting enough . . . my sponsor is generously donating TWO more sponsorships worth $2000 each to be given away right here! Yes, I said $2000 . . . for EACH winner! So stayed tuned!
What about you? Are you attending BlogHer 2010? Let me know so I can look for you. You'll know which one I am. I'll be the one wandering around looking lost!