Having a sick child can be a very stressful time for a family. For me, it's a feeling of helplessness as I sit by my daughter's bedside taking her temperature and monitoring her progress. That's why it's important to administer the correct medications to ensure that you're doing everything you can to help them get better.
Acetaminophen is one of the most commonly used pain and fever relievers for infants and children and is safe and effective when used as directed. Now, dosing has been made even easier for parents and safer for children as the new PediaCare single-concentration acetaminophen products hit store shelves. But what does this mean for parents?
PediaCare® now offer additional product enhancements, including age-appropriate dosing devices. Infant products will now contain a special dosing syringe and flow restrictors on the bottles; children's products, for ages 2 to 11 years, will have the bottles with flow restrictors, and continue to contain dosing cups. Both infant and children's formulations will continue to have weight-based instructions on the package, as well.
While the new single-concentration for PediaCare infants' and children's acetaminophen products are among the first to hit store shelves, parents should know that there will be a "transition period" during which the existing infant products and the new acetaminophen infant PediaCare® products may be on store shelves simultaneously. The new infants' formula is less concentrated and the dose is therefore more than in the older infant formulation. And while reading and following package directions is always recommended to obtain accurate dosing instructions, it will be important, while the two concentrations are available, to select the dose that is proper for the specific product version that is being given. Parents and caregivers should ask a healthcare professional if they have any questions.
PediaCare Infants Fever Reducer/Pain Reliever:
For ages 0-36 months
New special dosing syringe and flow restrictor bottles
Dye free Cherry
New bubble gum flavor as well as cherry and grape
Weight and age-based dosing instructions on package
Suggested retail price for a 2-ounce liquid bottle is $6.99.
PediaCare Children's Fever Reducer/Pain Reliever
For ages 2 -11
Flow restrictor bottle and dosing cup
Dye free Cherry
Cherry or grape flavors
Weight and age-based dosing instructions on package
Suggested retail price for a 4-ounce liquid bottle is $7.59.
We received both of these products to try out for ourselves but since none of my girls are currently sick (thankfully) we'll be keeping them in our medicine cabinet for future use. It's a great way to prepare for the inevitable since there's nothing worse than having a sick child and realizing that you don't have the appropriate medication on hand for them.
So the next time you're at the store, stock up on PediaCare Acetaminophen Infant & Childrens Liquid. You'll enjoy the peace of mind of knowing that you're prepared to take care of your precious children.
Save $1.00 off your next PediaCare purchase. While supplies last.
WIN IT!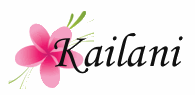 What is your family's Healthy New Year resolution?
For us, we plan to make more of an effort to take our daily vitamins. I'm the worst when it comes to remembering this small yet important task. Sometimes my husband will have to actually bring my vitamins and a glass of water over to my computer and stand there until I take them. And since I always forget to take mine I usually forget to make the girls take theirs as well.
So now I have our vitamin bottles all sitting on the counter in a pretty little line. Every morning we take our vitamins during breakfast time. It's been working like a charm!
Maty's "New Year, Healthier You" Contest
Post your Healthy New Year's resolution and how you will achieve it on Maty's Facebook wall. Get your friends & family to cheer you on by liking/commenting on your post. The three posts with the most likes/ comments will be announced as winners on Jan. 31st! Winners will receive the entire Maty's Healthy Products line AND a special gift from Maty's to help with their resolution!
Good luck!
WIN IT!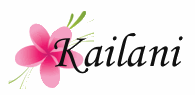 Oral hygiene is very important to me especially since appearances is very important in my line of work. However, ever since I was a kid I was always prone to cavities and would constantly find myself spending hours in the dentist's chair. Maybe that's why I have a fear of anyone with the letters DDS attached to their name.
I recently had the opportunity to join the Crest Pro-Health Complete Rinse Test Drive Program courtesy of Mom Central and was very excited to try out their new anticavity fluoride rinse. After all, I need all the help I can get when doing those red-eye flights. Not only does this new alcohol-free rinse help to rebuild enamel, but it also prevents cavities, cleans teeth & gums, kills bad breath, and freshens breath. This all adds up to better dental check-ups and I'm all for that!
My current oral health practices includes brushing twice a day and flossing every night before I go to bed. However, before this campaign I did not use a mouth wash because I just wasn't able to find one that didn't burn or taste like medicine. So what did I think about the Crest Pro-Health Complete Rinse?
Stay tuned for more . . .
"I wrote this review while participating in a test drive campaign by Mom Central on behalf of Crest and received a sample to facilitate my candid review. Mom Central sent me a gift card to thank me for taking the time to participate."