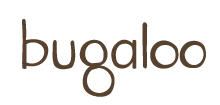 One of the reasons I'm wary about putting shoes on a baby is that they're usually uncomfortable and confining. The stiff materials that are usually used can be very hard on delicate feet. That's why I like I Bugaloo's soft soled leather shoes.
COMPANY DESCRIPTION
Baby shoes should not only be cute, but unique and trendy as well. It can be hard to find a pair of shoes that every kid in the neighborhood doesn't have. Bugaloo designs are a breath of fresh air in an overwhelmingly homogenized world.
MY REVIEW
We received Buglaoo's Chole Shoe and was very impressed from the moment we opened up the package. The first thing I noticed was how soft the leather was. I mean, you can actually squeeze it into a tiny ball in your hand and it will still hold it's shape when you let go. That's how flexible it is! I also liked that there are no buckles, straps, or ties which make it that much easier to get baby's feet into it. We all know how squirmy babies can be!
However, what I like best about Bugaloo is that their shoes are machine washable! Now how many kids shoe companies can say that? I don't know if it's the red dirt that we have around our neighborhood but my kids shoes get dirty so fast that they look worn out before they actually are. And once they're dirty, my kids don't want to wear them anymore.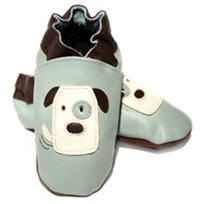 In addition, Bugaloo donates 5% of each purchase to International Justice Mission, an organization that fights sex trafficking. Did you know that more than 50% of persons trafficked are minors? Bugaloo has dedicated themselves to helping fight this terrible crime.
Bugaloo Soft Soled Shoes are only $14.99 and run in sizes from newborn to 24 months. Check out their adorable Baby Shoes today!

Owner of An Island Life. A flight attendant and mother to 3 beautiful girls. . . living a blessed life in Hawaii.