I'm always looking for ways to get my kids excited about brushing their teeth. When it comes to oral hygiene, they're not the most diligent kids and I do have to remind them a few times before they finally get their butts into the bathroom. That's why I was so excited to try out Arm & Hammer's SpinBrush Toothbrushes for Kids.

PRODUCT DESCRIPTION
With lots of fun handle designs, our kids brushes like Spider-Man, Hulk, Skateboard, Butterfly, Pikachu and Wolverine have smaller power heads to fit smaller mouths, massage gums, and promote a lifetime of happy, healthy brushing.
OUR REVIEW
We received 2 SpinBrushes and tried them out immediately. These toothbrushes are aimed at kids 3-11 years of age and were perfect for my girls. I liked that it came with the 2 AAA batteries already included and installed. This means no hunting around for batteries on my end.
When they first turned it on, they were surprised that the brush head moved and were a little hesitant about using it. So what I ended up doing was putting the rotating brush head on their hand so they could feel how soft it felt. Once they were convinced that it was safe to use, they started brushing their teeth. Surprisingly, they continued to brush without any encouragement from me. They thought it was so much fun and were laughing and brushing for over the 2 minute recommended time span. Success!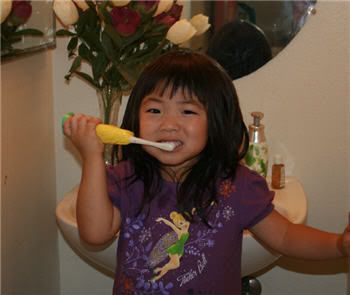 I like that the brush head is small and made just for tiny teeth and mouths. This makes brushing a lot more comfortable for them. I also like that the handles are colorful and fun! I realize that this doesn't mean cleaner teeth but I think that if the kids see something as being fun, they're more likely to use it (38% more according to research).
So if you're looking for the perfect stocking stuffer, consider getting your child an Arm & Hammer SpinBrush Toothbrush for Kids. They'll love using it and you'll love the results!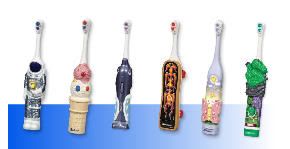 Owner of An Island Life. A flight attendant and mother to 3 beautiful girls. . . living a blessed life in Hawaii.