November 3, 2008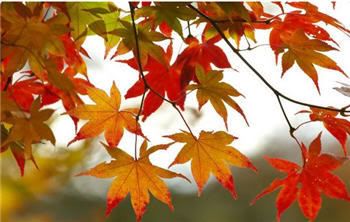 I'm currently on an awesome layover in Seattle and the trees have already turned color! It may not be exciting to most people but being from Hawaii, I am always amazed at this beautiful sight. In fact, I even bagged up a bunch of leaves I found outside our hotel to take home for the girls. I must have looked like a crazy person because the people passing by just stared. Oh well . . .
What do you like about Fall?
On another note, why haven't I heard of Red Mango Yogurt before? I was at the Westfield Southcenter Mall today and came across this delicious treat! OMG! I actually went back again in the afternoon because I had to have more. We need this in Hawaii!