After many many post entries and 5000+ contest tweets, the $2000 BlogHer10 Energizer Sponsorship has finally come to a close. It was a tough race but in the end, Energizer has chosen 2 lucky bloggers to accompany me in representing their awesome company.
So without furthur ado . . . here are the winners.
***** drumroll *****
Congratulations goes out to:
&
Since Energizer recognizes the time and effort that went into all the entries, they would like to offer everyone who entered but did not win a $15 Target gift card and an Energizer Smart Charger. It's their way of saying THANK YOU to everyone for participating.
Here's how to claim your gift card & Smart Charger:
Submit an email to suem AT blickandstaff DOT com
Headline must read: Energizer BlogHer Contest Prize
Submit a link to the blog that they entered into the Sponsorship contest (so they don't get random people)
Include in email: First Name, Last Name, email, telephone (optional), full address, Blog URL, Circulation of Blog
Thank you to everyone who participated in this contest. And a big MAHALO goes out to Energizer for sending us to BlogHer! We promise to do you proud!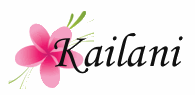 This giveaway is now closed. Congratulations to commentor #40: Megret!
With my upcoming trip to BlogHer10 in NYC, one of the things I'm most excited about is seeing the Broadway show PROMISES PROMISES. I've always been a big fan of Sean Hayes and loved him in Will & Grace. On that show you would see him doing his "Just Jack" performances and occasionally singing but I had no idea just how talented he really is!
I recently saw Sean Hayes & Kristin Chenoweth perform "I"ll Never Fall In Love Again" from PROMISES PROMISES on The View and I instantly fell in love with the pair. They have such an amazing chemistry that it just draws you in and makes you forget about everything else going on around you.
SHOW DESCRIPTION
Based on the 1960 Academy Award-winning Billy Wilder film The Apartment, PROMISES, PROMISES tells the story of the Consolidated Life Insurance Company and Chuck Baxter (Sean Hayes), one of its charming young employees. In an effort to advance at the company, Chuck lends executives his apartment for their extramarital romantic trysts. But things become slightly complicated when Fran Kubelik (Kristin Chenoweth), the object of Chuck s affection, becomes the mistress of one of his executives.
The hit-packed score for PROMISES, PROMISES was the one and only Broadway foray of Burt Bacharach and Hal David and includes the gems I Say A Little Prayer, A House Is Not A Home, I ll Never Fall In Love Again, Promises, Promises, Knowing When to Leave and Turkey Lurkey Time.
PROMISES, PROMISES has been nominated for four 2010 Tony Awards and stars Emmy Award-winner Sean Hayes (TV s Will and Grace), Tony and Emmy Award-winner Kristin Chenoweth (TV s Glee, Wicked on Broadway), Tony Goldwyn (the movie Ghost), Tony Award-winner Katie Finneran (Noises Off on Broadway) and Tony Award-winner Dick Latessa (Hairspray on Broadway).
OUR REVIEW
What I really liked about this soundtrack is that it included brand new songs as well as favorite classics like "I Say A Little Prayer" & "A House Is Not A Home". Hayes & Chenoweth both have amazing voices that are so clean and crisp that it's a joy to be able to just sit back and take it all in. It is now my absolute favorite album to listen to on my iPod and I can't wait to see the show in person!
Purchase your copy of the soundtrack on Amazon.com for $11.99.
WIN IT!
I have a copy of PROMISES PROMISES to give away to one lucky winner! To enter:
Just mention in comments before midnight, July 15th why you want to win this CD.  That's it!
A random winner will be selected and notified via email shortly thereafter.
The winner will then have 2 days to claim their prize.
To earn extra entries, you may do one or all of the following. Each one counts as an extra ticket but you must leave a separate comment for each one.
Follow Island Life on Twitter.
Tweet this giveaway (can be done daily).
Place our button in your sidebar.
Mention this giveaway on your blog with a link back here.
This giveaway is open to everyone! Good luck!
This post was written Sony Masterworks who provided the complimentary product in exchange for my honest review. By entering this giveaway, you are acknowledging that you have read, understood, and agree to our disclosure policy.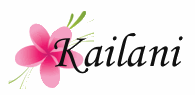 It started out like any other day. I was following the #BlogHer10 Twitter stream and wishing I could attend. However, I just couldn't see paying all that money to spend just as much time in the air as I would be on the ground. Oh, well . . . maybe next year.
Then I opened my email and my Fairy Godmother appeared. Energizer, the world leader in battery technology, wanted to know if I was interested in a paid sponsorship to BlogHer 2010. I had to read the email several times before it actually set in . . . I was going to NYC! And better yet, I was finally going to meet all my wonderful blogging friends in person!
For those who have been following An Island Life, you know that I recently had the opportunity to review an Energizer Smart Charger and found it to be very  invaluable. We all know know how many batteries our kids toys and baby equipment go through and with everyone going green these days, just throwing them out is not very smart . . . or economical.
The Energizer® Recharge Smart™ Charger was developed in response to consumer interest in understanding more about the charging status of their batteries, so they'll know if they will last for as long as needed. Energizer developed a charger that delivers on consumer demand by communicating information about rechargeable batteries and the charging process in three ways:
A countdown clock with large LCD numbers displays how much charging time remains
A fuel gauge communicates the current level of power in the batteries
A bad-battery detector alerts users if the batteries are no longer useful or if they've inserted a disposable battery by mistake
The ENERGY STAR®-certified Energizer® Recharge Smart™ Charger also features a slow charge rate, which extends the number of battery life cycles, and a bad battery alert that automatically indicates if the batteries are no longer useful or if a disposable battery has been inserted by mistake, also a feature that will help make consumers lives easier. Sixty-one percent of the parents surveyed believe an ideal battery charger would indicate when your battery is no longer worth charging.
No wonder it's called a Smart Charger!
Personally, I love the Energizer Smart Charger. There were times when the batteries would run low on the kids electronic toys and making a run to the store just wasn't possible . . . especially with a baby in the family. The Smart Charger has made my life easier and the kids' life happier! It's the only battery brand our family uses now and found that it really does outlast the competition.
WIN IT!
Now for the part that you've all been waiting for . . . the contest where TWO lucky bloggers will win a $2000 SPONSORSHIP to BLOGHER 2010! No, that's not a typo . . . I said a $2000 sponsorship!
Here are the details . . .
Eligibility:
The contest is open to all legal residents of the 50 United States including the District of Columbia as well as Canada, 18 years of age or older at the time of entry. Â The entry period for the Contest begins at 12:00:01 AM Eastern Time (ET) July 6, 2010 and ends at 11:59:59 PM Eastern Time (ET) July 20, 2010. By participating and/or accepting the prize, Entrants agree to be bound by these Rules and to accept decisions of the Sponsor as final in all matters relating to this Contest.
How To Enter:
To enter, bloggers must publish a blog post on their site explaining why they deserve to be an Energizer Smart ChargHER and then post the link within the comments section of this blog post.  In addition, each blogger must meet each of the following requirements:
Must already be registered for BlogHer
Must be a Facebook Fan of  Energizer PowerSource
Spread the word about the contest by tweeting . . . Enter to win a $2000 #BlogHer10 #BlogHer sponsorship courtesy of #energizer & @kailani http://bit.ly/997lLl . . . (or something similar).
Must not already have more than one other sponsor
Judging Criteria
All eligible entries will be judged by a panel of judges under the supervision of the contest administrator (An Island Life) on the basis of the following criteria: originality and creativity, alignment with theme (Energizer Smart Charger) and promotion of contest (how many "tweets" and "retweets" about the contest – in other words, tweet your heart out! The more tweets the better your chances are!). Just don't forget to include #energizer #blogher10 @kailani.
Prizes:
2 – $2,000 BlogHer sponsorships
Terms:
By accepting the prize (Sponsorship) each winner will agree to attend BlogHer and promote the Energizer Smart Charger by doing the following:
1.  Distribute USB drives with information about the Energizer Smart Charger (*in accordance with BlogHer regulations)
2.  Help spread the message that….
One of the USB drives contains a $500 gift card to Target (there will be contact information to redeem)
Tell their friends to write a blog about the Energizer Smart Charger between Aug. 6 – Aug. 27.  If they do, they will receive a $10 gift card to Target and an Energizer Smart Charger.  Our contact information will be on the USB drive for those to submit links to their posts.  Their friends don't have to attend the show to get the swag as long as they post!
3.  Wear Energizer branded t-shirts
4.  Write three posts about their experience using the Energizer Smart Charger and tweet regularly at the show using the hashtag #energizer
So what do you think? Basically, this is a $2000 sponsorship that you can use in any way you choose . . . reimbursement for your trip's expenses, a shopping trip in NYC, a dream design for your blog . . . or all three! The sky's the limit . . . well, $2000 worth anyway.
So start thinking about the ways the Energizer Smart Charger can positively affect your life and you may win a $2000 sponsorship. Be funny, be creative, be original! I can't wait to see who will be joining me as an Energizer Smart ChargHER at BlogHer 2010! Good luck!
This post was written for Energizer who provided the complimentary product for review, BlogHer sponsorship, and product information as well as the (2) additional sponsorship prizes. However, this did not influence my opinions of the product in any way. I really do love Energizer!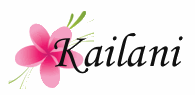 Kailani has been a Hawaii Mommy Blogger since 2006 sharing product reviews, giveaways, Hawaii family travel tips, parenting resources, and her daily life as she raises 3 young girls in paradise. She is also a flight attendant and enjoys traveling around the world.
Kailani is also the founder and administrator of the group review site, Family Review Network. FRN currently has 200 review bloggers who love to share their honest opinions about the products they receive. If you're a review blogger, drop us a line and we'll take a look at your site for consideration.
We're always looking for new blogging friends and great companies to work with so while you're here take a look around and maybe leave a comment or two. We'd love to get to know you!
BLOG STATS
Monthly Unique Visitors: 14,000
Monthly Pageviews: 32,000
Feed Subscribers: 4,540
Google Pagerank: 4
Alexa: 71,311
Twitter Followers: 5,170
Facebook Fans: 2,990
Klout Score: 58
SOCIAL NETWORKING
ONLINE RECOGNITION
Mentioned in the New York Times, Nov 2010
Featured in the Hawaii MidWeek, Feb 2011
Featured in the Duluth Tribune, Feb 2011
Featured in the February 2011 issue of People Magazine
Featured in the March 2011 issue of Real Simple
Guest Blogger:
Member of Vaseline's Dry Skin Patrol (2010-2011)
CURRENTLY AN AMBASSADOR FOR . . .
PREVIOUS AMBASSADORSHIPS
TARGET AUDIENCE
The majority of our readers are mothers with children who reside in the US and Canada.
PRODUCT REVIEWS/GIVEAWAYS
We would be more than happy to review pitches from PR companies or anyone wishing to promote their products and services here at An Island Life. A free, non-returnable sample must be provided in order to provide an honest and complete evaluation.
Reviews will consist of one or more of the following:
Personal digital photographs or video of product being reviewed
Keyword anchored text links
Product improvement suggestions
Purchasing information
Upon request, we will also host a giveaway of your product where participants would be required to stop by your site in order to enter. Extra credit is given to those who link back to your site. The average giveaway runs for two weeks (unless requested otherwise).
TRAVEL TO BRAND EVENTS
I am open to traveling to brand events and conferences in order to familiarize myself more with your company and services. All event experiences will be shared with my readers via blog posts, tweets, and Facebook. In the past, I have been invited to attend various events by Vaseline, Energizer, Procter & Gamble (Pampers), Toyota, Kraft Kitchens, & Disney.
ADVERTISING RATES
Research shows that more and more people, especially women, are turning to blogs for tips and advice on the newest trends and products in the marketplace. Therefore, An Island Life is now offering advertisement opportunities through independent sales. For more information and ad rates, please email me using the contact form or directly at anislandlife @ gmail dot com.
We offer limited ad space in the form of:
125 x 125 buttons
banner ads
text links
sponsored posts
DISCLOSURE POLICY
Reviewers at An Island Life are sent a complimentary item in exchange for their honest opinions and receiving a free product does not influence their review posts. All opinions and thoughts are their own, and different people may have different outcomes. We are not responsible for those who purchase these items and experience different results. Occasionally, the company provides a product to give away as well as monetary compensation.