The Island News
On occasion I receive emails from various companies and organizations asking me to forward their messages on to you. So, here they are in their own words . . . well, mostly.
ENTERTAINMENT
Beginning May 2nd, CAN YOU TEACH MY ALLIGATOR MANNERS? has been airing on The Disney Channel reinforcing lessons taught at home — from basic manners and healthy eating to safety and hygiene — the two minute segment, entitled "Get Well Manners," stars Mikey and his pet alligator Al, who remind young viewers to wipe their nose with a tissue, cover their mouth when they cough or sneeze and wash their hands frequently. Check out the episodes here.
"Mother's Day Gift" – The Imagination Movers help Nina create a unique Mother's Day gift by writing, performing and recording a song that speaks to all of the things Nina loves most about her mom. This episode of Playhouse Disney's "Imagination Movers" airs SATURDAY, MAY 9 (10:00a.m. – 10:30a.m. ET/PT). The episode features the popular Imagination Movers' song "I Want My Mommy," as well as brand new song "Mother in You."
Kidlandia recently announced the launch of a new web destination where parents and kids can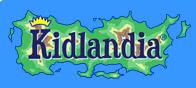 spend time online together creating personalized fantasylands named for the people and places that tell a family's personal story. The child's unique fantasyland online becomes home décor as a wall art map that displays islands, cities, mountains, and other features named after family and friends. The map is also a legacy gift that can be presented as a family heirloom to decorate a child's room, or ordered as a canvas scroll for sharing on a play date or at family reunions.
HEALTH & FITNESS
Weight Watchers The Momentum Walk-It Challenge – You can sign up between now and June 6 at your local Weight Watchers or online. Once you join the challenge, you can create your own walking team or sign up for a 5K event. This will give you automatic access to a free eight-week online training program, which can help you reach an activity goal of walking a 5K. In addition, all participants who complete the eight-week walking training program will be eligible to download a special President's Challenge Award from Weight Watchers. The President's Challenge is a free, motivational tracking program of the President's Council on Physical Fitness and Sports and encourages making activity part of everyday life.
CHARITY

Better the World is a site that provides internet users everywhere with a cost-free way to raise money for the charity of their choice just by surfing the web. How it works is simple, when you are surfing the internet you are already seeing ads that corporations are paying for you to see. By joining Better The World and downloading its tools, you still see ads, but now 90% of the revenue from Better The World ads goes to a charity you pick. And, as an added bonus these ads are all from companies that have social responsibility programs, social products and services, have products of interest to our members, or are non-profits.
GREAT DEALS
From all of us at Oliver's Labels, we wish you wonderful moms the very best on your Special Day! As a sign of our appreciation, we are offering 10% all products on www.oliverslabels.com from May 5th to May 10th.
KODAK Gallery (www.kodakgallery.com) announced that it is giving away one million free personalized Photo Cards* as part of Mom-a-Thon 2009. KODAK Gallery is calling upon all children, fathers, spouses and friends – both young and old – to participate in this first ever Mom-a-Thon. People simply visit www.kodakgallery.com/freephotocard, create a one-of-a-kind personalized printed Photo Card featuring a photo and message and share it with someone they love on Mother's Day.
About the author:
Owner and founder of An Island Life. Sharing my life as a mother to 3 wonderful daughters, working as a flight attendant, and living a blessed life in Hawaii.