The Island News
On occasion I receive emails from various companies and organizations asking me to forward their messages on to you. So, here they are in their own words . . . well, mostly.
HEADLINE NEWS
On March 27, at special "Stepping Up for the Environment" events across 320-plus Goddard Schools nationwide, more than 40,000 youngsters will help spread the message that even very young children – toddlers and preschoolers – can make a positive impact toward a sustainable future. Education experts at Goddard, the country's leading child care franchise company, offer the following fun projects that you can do at home to teach your kids about the environment.
For the past 3 years, Tide Loads of Hope has washed over 35,000 loads of laundry for over 20,000 families. Even after Hurricane Katrina, Tide Loads of Hope continues to bring clean clothes to victims of the Southern California Wildfires, the Iowa floods, and most recently for Hurricane Gustav and Hurricane Ike. You can support this great cause by spreading the word about the Tide Loads of Hope T-shirts which can be purchased at www.tide1.com.
Parents today are met with a dizzying array of marketing messages related to their babies' health. On top of being overwhelmed with caring for a newborn, the current economy presents a new challenge for parents: how to maintain a budget without sacrificing their babies' health. Please follow this link to a video interview with leading pediatric nutrition expert Dr. Barbara Levine about how families can save money without jeopardizing their babies' well-being.

Americans are now saving their money at a staggering rate of 5% as they look to get back on financial track, spend smarter, think through purchases, and most importantly, save for purchases instead of putting them on plastic. These smarter savings habits align directly with SmartyPig (www.smartypig.com) – the only truly social bank – and its goal of reversing the credit card mentality. Because SmartyPig gives the option of saving socially, friends and family can donate to accounts – which not only adds value to the FDIC-insured savings (with 3.25% APY – among the highest available),  but also adds a certain level of accountability for completing the goal. In addition, SmartyPig rewards savers with cash boosts of up to 6% from top retailers.
Despite the deceiving jingles and musical claims of some TV commercials, the only authorized source to get your free annual credit report under federal law is AnnualCreditReport.com. Other sites require users to pay hidden fees or agree to additional services in order to get a free credit report. If consumers don't cancel the service during a short trial period, they're likely to pay membership fees. The FTC encourages consumers not to pay for something they can get for free. The Fair Credit Reporting Act guarantees consumer access to a free credit report from each of the three nationwide reporting agencies – Experian, Equifax, and TransUnion – every twelve months. With AnnualCreditReport.com, visitors have access to truly free credit reports, with no hidden fees or trial memberships. As mentioned, the FTC has released two videos highlighting the differences between AnnualCreditReport.com and other sites that claim to offer "free" credit reports.  Both videos are available at www.ftc.gov/freereports and on YouTube.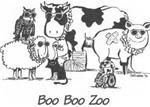 The East Maui Animal Refuge is in desperate times, we are going to be sending out a newsletter soon to all of our supporters asking for help.  However, financial support is needed immediately because we are operating at the bare minimum.  This economic crisis has hit us very very hard in unexpected ways.  Please visit our website at www.booboozoo.org to make a donation or to learn more.
ENTERTAINMENT
What if kids could get involved with predicting their own snow days – or hit-the-beach days? Beginning Monday, April 20th on PBS KIDS GO! (check local listings), they can find out a lot more about weather with one of their favorite animated series! CYBERCHASE is launching a new seventh-season Weather Watchers initiative that brings climate issues front and center with new episodes, a challenging new online game, and rich outreach activities. On hand to lend her weather wisdom is NBC meteorologist Janice Huff, who will voice the cartoon character of Stormy Gale and also appear as herself in two CYBERCHASE For Real segments.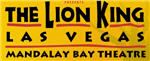 Over 45 million people worldwide have come to discover the wonder, the majesty, and the truly one-of-a-kind experience that is The Lion King, the world's most spectacular musical. This May, Las Vegasbecomes the newest home of Disney's The Lion King, joining breathtaking productions in New York City, London and around the globe.
Loukoumi's Good Deeds, by Nick Katsoris, continues the adventures of Loukoumi and her friends Gus the Bear, Fistiki the Cat, Dean the Dog and Marika the Monkey.  Whether it's cleaning the house, lending a helping hand or showing your grandparents how much you love them, kids will find that each good deed is unique in its own special way and can make a huge difference in the lives of those around them. Loukoumi, the fluffy, cuddly lamb, returns this spring with Loukoumi's Good Deeds (Dream Day Press/NK Publications; April 1, 2009; $15.95), the third title in the award winning series of illustrated books by Nick Katsoris for children 4-8.  Featuring a bonus CD narrated by Jennifer Aniston and her father Days of Our Lives star John Aniston, the new book follows Loukoumi through her day as she discovers how easy it is to make other people happy by doing something nice.

March 17th is almost here, and what better way to celebrate than by picking up the tab for your friends and family on St. Patrick's Day? Give Real is the first online service of its kind that lets you raise a glass with your friends and family, even when they're across the country.  Send the perfect pint, an Irish coffee, or whiskey on the rocks to a loved one that's instantly redeemable at over 500,000 bars and restaurants in the United States.
Did you know that the American Camp Association® (ACA) is one of the nation's leading child and youth development resources? For nearly a century, ACA has worked to promote exceptional programs – providing children and adults the opportunity to learn powerful lessons in community, character-building, skill development, and healthy living. Additionally, ACA works closely with other youth-serving organizations and associations. As part of ACA's continued commitment to give parents and families the best possible information, CampParents.org is ACA's parent resource Web site.

Mother's Day is a special day dedicated to celebrate and honor our mothers or that special someone that has been like a mom to us. It's important to find ways to honor and remember the mothers in our lives that we have loved and lost. This Mother's Day, consider building a tribute for a special mother, grandmother, aunt, or friend on www.tributes.com.  Spend time sharing your favorite photos, memories, and other artifacts of their treasured life, so their life story will never be forgotten.
GREAT DEALS
I'm sure you know the feeling of having a bored, unhappy child ruin a restaurant meal. From crayons at the table to interesting décor to dining experiences that keep kids engaged and happy, dining out with young ones in tow is about more than just what is on the menu. Uno Chicago Grill ranks among the Best Family Restaurants (Parents' list of the 10 Best Family Restaurant Chains). One of the most popular activities for kids at Uno® is the Make Your Own Pizza option: children are given aprons, thin-crust pizza dough, sauce, and toppings. From those, they can make their own delicious creations, which are baked and brought back to the table for dinner. Uno is offering everyone a coupon for a Free Kids Make Your Own Pizza with a purchase of any adult entry. Offer expires May 31st.
Every year, people across the country celebrate St. Patrick's Day by donning "Kiss Me I'm Irish" shirts and raising a pint of Guinness; this year, Rosetta Stone wants your readers – and consumers across the country – to get in touch with their Irish heritage and learn a few key phrases in Gaelic. The company is opening up their online portal and making their Irish software available for free to consumers for one week. Starting on March 12th, Rosetta Stone is inviting consumers to get into the St. Patrick's Day spirit and brush up on their brogue by offering one week of free Rosetta Stone® Irish language tutorials online at their website www.rosettastone.com.

Kids 12 and under are 50% off prevailing rates as quoted on disneycruise.com on most 3-, 4- and 7-night cruises 3/26/09–5/14/09 with two full-fare Guests in the same stateroom. Government Taxes and Fees not included. . Best of all, onboard you'll discover something magical for every member of your crew—like uniquely themed restaurants, world-class entertainment (including original Disney stage shows) and unsurpassed service filled with character. Not to mention, there are separate areas and activities for kids, teens, adults and families. There's even a stop at Disney's own private island paradise, Castaway Cay.
SHOPPING

A Christian children's clothing website promises one-of-a-kind designs to enlighten the heart and celebrate faith. Faith Baby (www.faithbaby.com) offers high-quality clothes and gifts for babies and toddlers featuring positive messages to rejoice in God's smallest blessings. Founded by Stephanie McGuire, a Christian wife and mother of three, the site offers an alternative to the recent trend of "attitude-wear" for babies by featuring positive messages of Christian faith on onesies, tees, pants and accessories with a stylish, modern sensibility.
CONTESTS
Have you heard of the Wheels on the Bus application for iPhone & iTouch? Well, you can enter to win $250 and be featured in the Wheels on the Bus iPhone app. Details can be found here.
TWIX is currently calling all class clowns! TWIX® Brand is launching the "Funniest College Student on Campus Contest," giving students nationwide a chance to win $3,000 and the ultimate week-long internship: a behind-the-scenes taste of the business of comedy in Chicago at the TBS Very Funny Festival: Just For Laughs in June. TWIX® Brand is all about providing America with the ultimate break, whether it's from work, school or just life. Now through April Fools' Day, students attending a U.S. college, university, trade school or junior college can submit funny-focused video entries at www.funnieststudent.twix.com.

It's time to dress up your children, your husband, maybe even your pet in attire fitting of a true NASCAR fan. As you many know the M&M's Most Colorful Fan of NASCAR Contest is one of the highlights of the seasons, fans really love uploading their fun photos and looking at others. Each week the votes will be tabulated and the photo with the highest average rating and a minimum number of votes will be selected as that week's winner. Winners are announced each Monday and are automatically entered into the Photo Playoffs for a chance to win the Grand Prize of a VIP trip to the Sprint Cup Race in Homestead-Miami in November.  In addition, this year's promotion features an instant-win game with two hundred (200) twenty-five dollar ($25.00) g if t card instant-win prizes available.

Whole Foods Market is launching a national search and contest for the cutest "Baby's Favorite Foods" photos. From March 4 through13, parents can upload pictures of their little ones enjoying their mealtime favorites, for a chance to win a Canon Powershot SD880 IS digital ELPH camera and other prizes, including Whole Foods Market "Whole Baby" gift baskets and Whole Foods Market gift cards. Parents can enter the contest by visiting www.wholefoodsmarket.com/wholebaby for rules and instructions for submitting their photos and adding them to the Whole Foods Market "Baby's Favorite Foods" group on Flickr. Pictures must be uploaded by March 13. Whole Foods Market judges will choose winning photos based on quality, personality and how effectively they illustrate the "fun with food" theme. Babies must be 12 months old or younger for consideration. Winners will be announced by March 31, 2009.
About the author:
Owner and founder of An Island Life. Sharing my life as a mother to 3 wonderful daughters, working as a flight attendant, and living a blessed life in Hawaii.