The Island News
On occasion I receive emails from various companies and organizations asking me to forward their messages on to you. So, here they are in their own words . . . well, mostly.
HEADLINE NEWS
Hasbro, Inc. (NYSE:HAS) announces the launch of Project Zambi, a global cause initiative dedicated to raising awareness and supporting programs that help care for the estimated 15 million children who have been orphaned as a result of the AIDS epidemic in Africa. To bring Project Zambi to life, Hasbro will introduce Zambi the Baby Elephant, a special edition FurReal Friends plush toy.  ZAMBI THE BABY ELEPHANT will be available this fall in Australia; Canada; Germany; France; Spain; the United Kingdom; and the United States. Hasbro has committed to donate a minimum of $500,000 (in U.S. dollars) to the Project Zambi Fund, part of the Hasbro Children's Fund, in 2009.  This fund will benefit programs that help make life better for children orphaned by AIDS in Africa.  The company hopes to expand this global campaign to include additional Hasbro products and brands in the years to come.
SHOPPING
Goody Green Bags are eco-trendy reusable bags for the style conscious & environmentally friendly shopper. Please consider including Goody Green Bags in a roundup of stylish eco-friendly products or as a fun, fresh and affordable Mother's Day gift recommendation. We are running an Earth Day discount of 15% off all bags to promote Goody Green Bags as a simple step individuals can make towards helping to save our Earth.  The discount is a great incentive for everyone to commit to "green" resolutions this year!
Beau-Coup has just launched a great new way for you to get some awesome deals – Deal of the Day. Basically,The idea for this feature is expose our customers to the variety of products we carry and to get visitors to come back to the site often to check out the showcased product of the day. one product from our site will be the "deal of the day" and for that day only we will offer a discount for that product.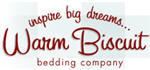 Warm Biscuit is offering all of you a 20% discount on all their online items. Just use the code WB2592 at check-out. In addition, save an additional 20% off their already discounted SALE items. Hurry while supplies last!
ENTERTAINMENT
When a rainbow appears over the Clubhouse, Minnie and friends set out to find the pot of gold and the leprechaun who guards it at the rainbow's end.  Pete the Leprechaun tries to stop the Sensational Six from finding his gold, but when he misplaces his pot, the gang, along with viewers at home, helps him find it, on Playhouse Disney's "Mickey Mouse Clubhouse,"SATURDAY, MARCH 7 (9:00–9:30 a.m. ET/PT).
Introducing JellyTelly, an innovative and interactive multimedia experience for kids, straight from the creator of VeggieTales!  The online children's network reaches beyond the traditions of television and DVD entertainment, offering 24-hour access to high-quality Christian programming to children ages 5-11. JellyFish Labs has also created JellyBits.com, an exclusive website for children's ministry leaders.  The site offers JellyTelly video shorts that teach books of the Bible in entertaining and fun ways.   Churches can download video shorts for a minimal cost to use with their weekly Sunday school teaching.
KidZui, the Internet for Kids, was named one of the top web sites for kids during the WiredSafety Best of the Web Awards.  Built for kids ages 3-12, KidZui is an online service and browser that lets kids independently explore more than 1.5 million websites, games, pictures and videos, reviewed and approved by a team of KidZui editors. It's fun, provides online freedom and is SAFE. And online safety is more important than ever, according to new research presented today. The research was conducted and presented by the Teenangels and Tweenangels, groups of teen and tween-age cybersafety experts that will be advising KidZui.  The results are outlined below, and included in the release http://tinyurl.com/KidZuiAward).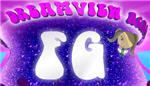 We are most excited to introduce the coolest new online game for tweens with dreams… So Ya Wanna Be in Fashion! We've just launched our beta website where tweens can try their hand at being fashion and business divas. Fortune Girls seeks to encourage tweens to be confident, focus on the positive, appreciate diversity and discover ways to make a difference in the world while having fun! We truly hope to inspire girls to follow their dreams and love themselves!! Please drop by and see what all the fun and buzz is about!
ANNOUNCEMENTS
What started as a Facebook trend, the urge to broadcast "25 Random things about me," no matter how personal or obscure, funny or completely banal, is sweeping the nation. As Salon.com puts it "latest annoying Facebook trend might be one of the most inspiring Web crazes in years." In her latest post (found at www.newchristianvoices.com), "Bad Mom" Caron Guillo has identified 25 things that make her feel like a bad mom and calls on others to follow suit. "The rules are simple," says Caron. "Make a list of 25 random things that make you worry you're a bad mom. They don't have to be reasonable. In fact, it's better if they're not."
WhereDidYouGetThatShirt.com is a website where anyone can Post their T-shirts for FREE!!! — Anyone interested in purchasing one is directed to your website for purchase. Let your t-shirts do what they were designed to do – ADVERTISE for free! Since we've started our site in January, we have already had over 550 t-shirts posted to it. Come check it out!
About the author:
Owner and founder of An Island Life. Sharing my life as a mother to 3 wonderful daughters, working as a flight attendant, and living a blessed life in Hawaii.