February 19, 2009
On occasion I receive emails from various companies and organizations asking me to forward their messages on to you. So, here they are in their own words . . .
The recent activities surrounding Chris Brown and Rihanna are unfortunate but they do shine a spotlight on domestic violence and provide an opportunity to increase awareness about the issue and resources available to help those in need.  The Allstate Foundation's Web site, ClickToEmpower, is a great resource for victims and survivors of domestic violence.  On Wednesday, February 11, it launched a complete redesign of the site. This site is for "Real People with Real Stories." We want to hear from you!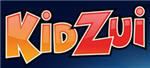 The Academy does not announce the winners until Sunday February 22nd, but the kids on KidZui, The Internet for Kids, a revolutionary free browser and online service, have been casting their votes since February 9th and picked BOLT as their favorite animated movie. KidZui wants to let kids age 3 to 12 enjoy the power and promise of the Internet in a fun, safe and engaging way by giving kids access to more than 1.5 million parent- and teacher-approved websites, videos, games, and pictures, as well as completely safe social networking features. As one parent raves: "It's like training wheels for the Internet!"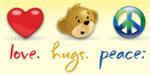 A new movement is brewing and, even before the official kick-off this week, Love. Hugs. Peace.™ has already piqued the interest and support of more than 50,000 kids who want to make the world a better place. Acclaimed artist David Archuleta of American Idol fame is the first artist to join the movement. His version of the song "Let's Talk About Love"  is available beginning Feb. 14 through March 4. During this time frame, guests will receive the song download as a thank you for their $1 donation to Save the Children made either online at www.buildabear.com/lovehugspeace or at any of the participating Build-A-Bear Workshop stores. During this same time, Build-A-Bear Workshop will match each donation up to $50,000.
In this video, Academy Award-winning actress Susan Surandon evokes the sacrifices of Ghandi and Martin Luther King in calling on Americans to join the Capitol Climate Action, the country's largest show of civil disobedience about global warming in history, at the Capitol Power Plant on March 2nd 2009. This video brings another nationally respected voice to America's call for government action to address the climate crisis. The Capitol Plant is a symbol of the country's dangerous reliance on coal-fired power plants—the biggest source of global warming pollution in the U.S.
APWagner.com, a top appliance parts distributor, has launched a new website.  The new site focuses on helping the consumer find the correct appliance part quickly and easily with simple navigation, an expanded photo library, multiple search options and a new appliance repair forum. The site features thousands of new appliance part photos as well as enhanced listings for thousands of appliance parts on the site. APWagner.com will give away three Visa gift cards per week, each week until March 6, 2009.  Winners will be picked at random.  Consumers can enter the contest by visiting the APWagner.com Appliance Repair Forum's registration page and signing up for an account and posting a question.  Users will receive one entry into the contest for each new question posted under their user name.
Throughout the month of February, Quamut.com, Barnes & Noble's how-to site, is offering any  of its popular knitting and crochet patterns for free. The handy, easy-to-use PDF format is normally priced at $2.95. Quamut.com welcomes any knitting and crochet enthusiasts and beginners alike to download the great variety of projects. In this virtual treasure trove of eye-catching patterns, you are bound to find projects that suit your fancy.
As the economy worsens, video chat is emerging as a viable and budgetary solution for families, businesses and teenagers as part of their daily routines that allows for free "face-to-face" communication. ooVoo (www.ooVoo.com) video chat service allows up to six people to participant in the same conversation, offers file sharing and the ability to record video chat sessions – yes, all for free (say goodbye to expensive phone bills!) – with no download required (just need a webcam and speakers or a headset!)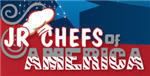 "More than 75% of children ages 6-11 do not eat the minimum of 3 servings of vegetables or 2 servings of fruit daily." Jr. Chefs of America is here to inspire a new generation of smart eaters and build parents' confidence about their childrens' skills in the kitchen. Featuring original webisodes, this new website is all about kids teaching kids the joy of cooking. In the site's original webisodes, kids are teaching their young audiences about kitchen safety, cooking healthy, and responsible meal possibilities. Using easy-to-follow instructions, Jr. Chefs of America even contains kid-friendly recipes for kids to try using the website's safe, one-on-one environment.
And last but not least, here's a funny video by PULL-UPS entitled The Potty Dance. It's hilarious!