The Valley Island of Maui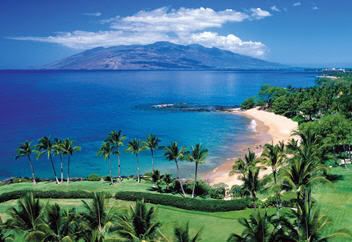 Sorry if I haven't been out visiting lately.
I had just came back yesterday from a San Diego trip and on the spur of the moment we decided to take the girls to Maui for the weekend. DH's brother just got back from Iraq (YAY!) and we all had dinner at the in-laws last night. It was so nice to see him home safe and sound.
Right now, DH and Girlie Girl are at the pool while I'm sitting in my nice a/c hotel room waiting for Baby Bug to wake up from her nap. Then we'll join them and have a picnic at Ulua beach. What a great way to spend a summer weekend.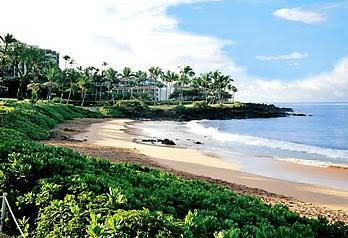 So, what's everyone else up to today? Hope you're all having a wonderful weekend!
Photos courtesy of The Wailea Marriott Hotel
About the author:
Kailani is the owner and founder of An Island Life. You'll find her sharing her daily life as a mother to 3 wonderful daughters, working as a flight attendant, and living a blessed life in Hawaii. She is also the founder of the group review site - Family Review Network. Follow along on her adventure of a lifetime this Winter as a member of the Vaseline Dry Skin Patrol!