The Day After Halloween . . . or A Dentist's Nightmare
November 1, 2007 by Kailani  
Filed under my family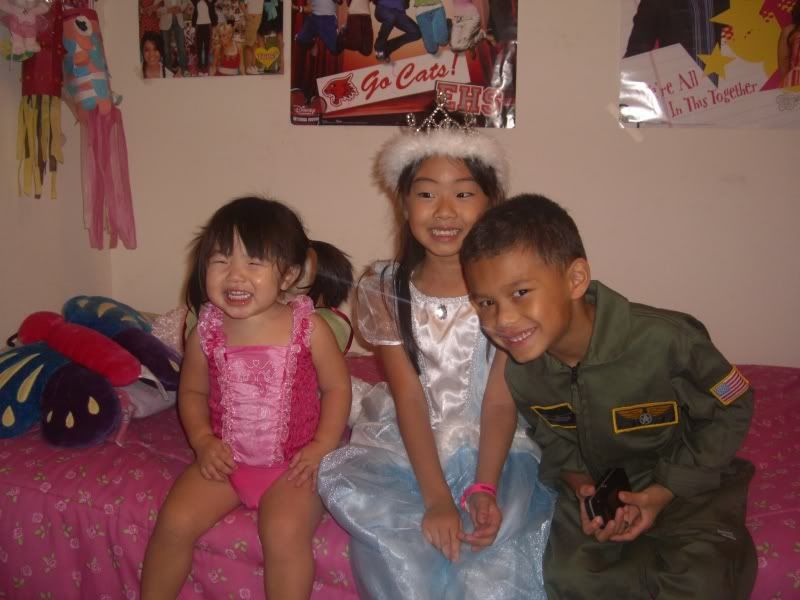 Hope you all had a fun and safe Halloween!
Over at Kailani's Hale, we had my family over for dinner and then took all the kids out trick-or-treating. The funny thing is that I live in one of the driest areas on the island, which causes me to pray for rain pretty frequently. Well, last night my prayers were answered. It poured! Maybe I should make my requests a little more specific next time.
Because of this, we didn't let the kids go to too many homes. And since there were less little ones on a quest for candy, the homes that were participating were giving away bags full to whoever stopped by just to get rid of it. I even got some for myself! hee hee
Now the question is, what do I do with all this candy? There is no way that I'm letting my kids eat all this! So, I'm curious to know, what do you do with all your kids' candy?
Don't forget, today is the last day to enter the Halloween Costume Contest!
About the author:
Kailani is the owner and founder of An Island Life. You'll find her sharing her daily life as a mother to 3 wonderful daughters, working as a flight attendant, and living a blessed life in Hawaii.