June 3, 2008
This past weekend I decided to take Girlie Girl to the 5oth State Fair . . . just us big girls. Thank goodness because I ended up spending about $100 just for us! I forgot how expensive the carnival can be! And it wasn't like I went crazy or anything. The admission and unlimited ride wrist bands were $33 each, we ate dinner, and played a few games. Oh yeah, and had cotton candy.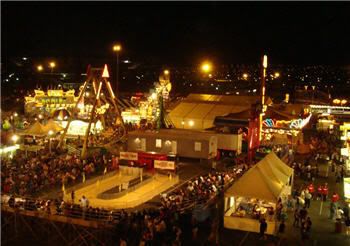 When I was younger, I used to love carnival rides. My favorite was always the Music Fest where all the cars are connected into a big circle and they go around and around while loud music plays in the background. So when Girlie Girl suggested that we ride it, I thought, "Why not?"
OMG! I thought I was going to die. When did this ride become faster than the speed of sound? I had to shut my eyes and consciously tell myself, "Don't throw up, don't throw up, don't throw up." I'm not kidding when I say that I could actually feel my cheeks vibrating the whole time!
And poor Girlie Girl! She was holding on to me for dear life! When we finally got off the ride, we just looked at each other, speechless. Finally she said, "Mommy, let's not go on that one again."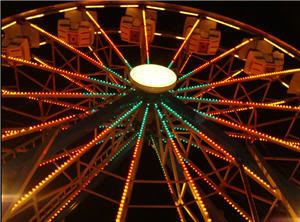 However, once the shock wore off, we had a great time! But we were definitely more careful about our selection of rides after that. We decided to stick to the mellow ones like Bumper Cars, Ferris Wheel, Merry-Go-Round, Fun House, & Tilt-A-Whirl.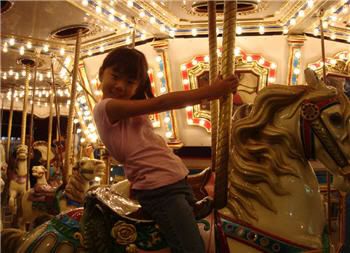 Do you go on carnival rides? Which ones are your favorites?
Stop by An Island Review for my latest review/giveaway of My Fruit Roll-Ups!