October 27, 2007
I haven't participated in the Saturday Photo Hunt for a while but when I found out what today's theme is, I couldn't resist. After all, those who know me know that I'm a pink fanatic! I posted this photo before but it just fits the theme so perfectly!
Then there's the Royal Hawaiian Hotel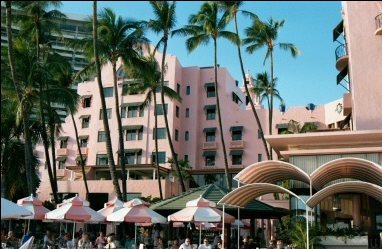 And the Tripler Army Medical Center
For more participants, visit the official Photo Hunt Site.