February 15, 2007
Woo Hoo! Look what I got for Valentine's Day!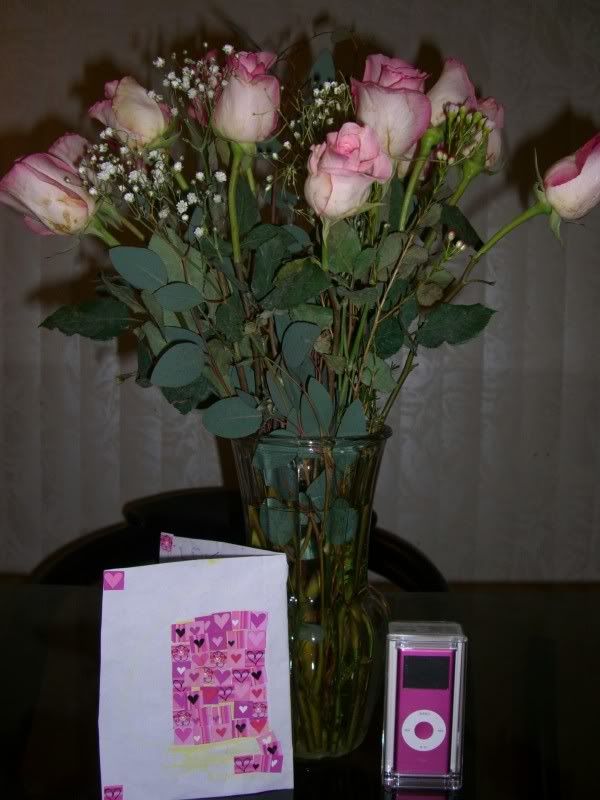 Yup, that's right . . . that's a pink iPod Nano. I was so surprised since we usually don't go all out for Valentine's Day.
DH has been trying to convince me to get one for a long time but I just didn't see the point since my Treo is also an MP3 player. Oh well, since he went to all that trouble, I guess I'll have to keep it. hee hee! I'm one of the cool kids now!
But the best present I received was a home made card from Girlie Girl. Isn't it cute?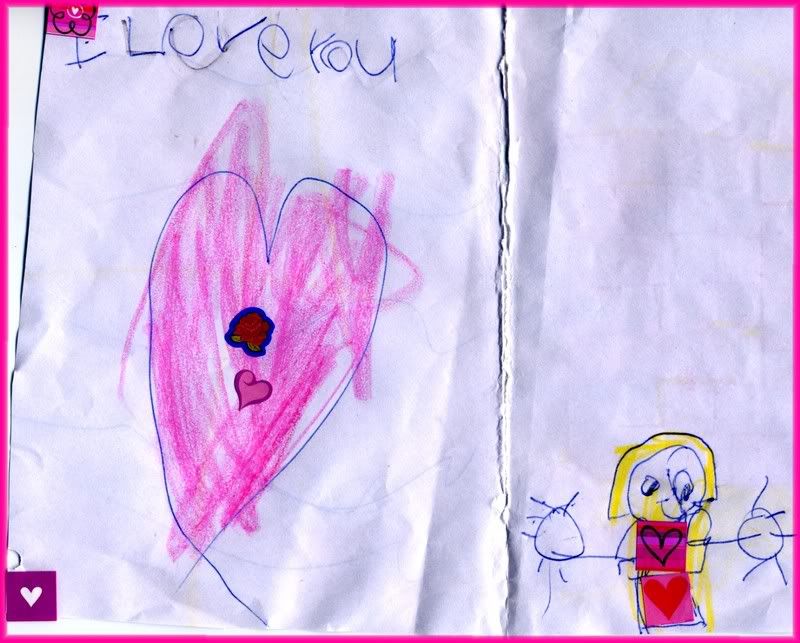 That blond chick in the corner is supposed to be me! Maybe I better get her eyes tested. I hope she's not color blind!
BTW, she has me wearing an apron because I'm the "bestest cooker" in the world!
Also, thank you for all your wonderful Valentinr's Day wishes. Sorry, I couldn't find the url for some of the wishes.
fefyfomanna

Suki

GoofyGirl

Patent Princess

Tutu Bent's Hale

Mommy Needs a MaiTai

Tiggerprr's Scratching Post

Judy Thomas

Kids, Cats and Books - What Else is There?

Looney Bin 4 Sure

Betty Nicole

Irish Church Lady

Almost Somewhat Positive
Your kind words were really appreciated. I hope you all had a wonderful Valentine's Day, too!
Technorati Tags: Valentine\'s Day Pink iPod Nano