Girls Day Out
November 29, 2007 by Kailani  
Filed under my family
This past Saturday, Girlie Girl and I had plans to do a big girl's night out. Unfortunately, MIL decided at the last minute that she wanted to visit and ended up staying the weekend. When I told her about our plans, she insisted that we stay home so that she could spend time with her granddaughters. DH told me not to change my plans but I felt bad and ended up canceling.
I dreaded telling Girlie Girl because we were supposed to see Enchanted and she's been talking about it non-stop ever since it was released. Needless to say, she was disappointed but took it pretty well. She's much more mature than I give her credit for sometimes. MIL, on the other hand, spent the evening watching her Korean Dramas and didn't even play with the girls. How's that?
Anyway, yesterday after school, I decided to let her skip piano class and surprised her by going to see the movie instead. I think I was more excited than she was! I mean . . . a chance to see McDreamy as McCharming! Well, he really wasn't the actual Prince Charming of the movie but he is to me! It was a great movie and I totally recommend seeing it.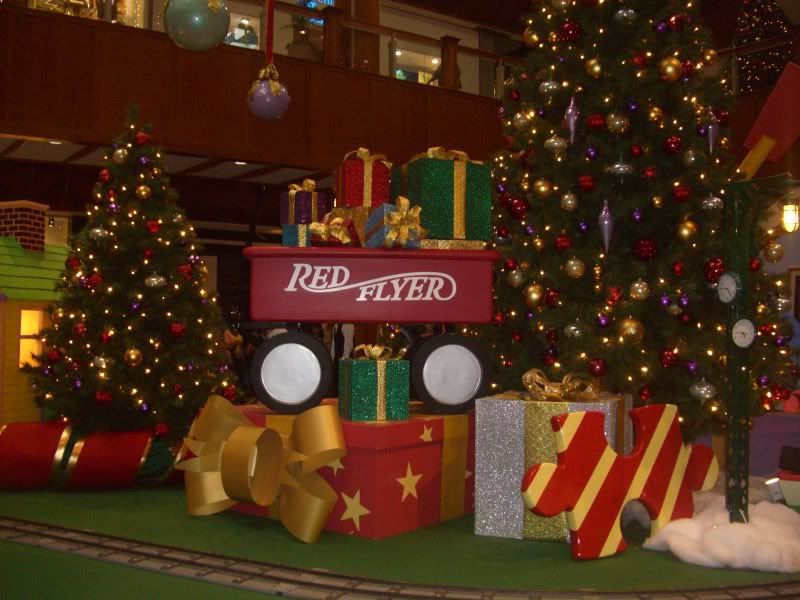 The great thing was that since it was a Tuesday afternoon, there were tons of parking and no crowds! Yay! The shopping mall (where the theaters are) was so festive with all the lights and decorations! And can you believe that Santa was sitting there all by his lonesome? I figured this wouldn't be the case next week so we seized the opportunity for a visit. Since there was no one waiting in line, Girlie Girl was able to talk to him to her heart's content. Know what she asked for? A mop and a broom to help Mommy clean the house! Santa looked at me and said, "How can I say No to that?"
But the absolute best part was when we were driving home and she said to me, "Mommy, you are the best Mommy ever!" It was a great reminder that once in awhile it's okay to just forget the scheduled activities and just enjoy life.
When was the last time you did something spontaneous? Share!
About the author:
Owner and founder of An Island Life. Sharing my life as a mother to 3 wonderful daughters, working as a flight attendant, and living a blessed life in Hawaii.