February 4, 2007
Last night was the long anticipated Cheetah Girls Concert at the Blaisdell Arena.
Even though they were minus Raven, it was a concert that we'll remember for a long time. Even I had to refrain from jumping up and dancing with the teeny boppers! I think I had just as much fun, if not more, than Girlie Girl. In fact, there were times when GG told me to stop embarrassing her. Oh my!
The only thing I didn't care for was seeing so many young girls dressed up like little hoochie mamas. I may be old fashioned but there is no way in h*ll that I would ever let Girlie Girl leave the house with her bare midriff showing! Some of these girls had on skin tight tops, high heels, and mini skirts. They couldn't have been more than 12 years old! What are their parents thinking?
Anyway, here are some photos of the event:
~~~~~
~~~~~
~~~~~
~~~~~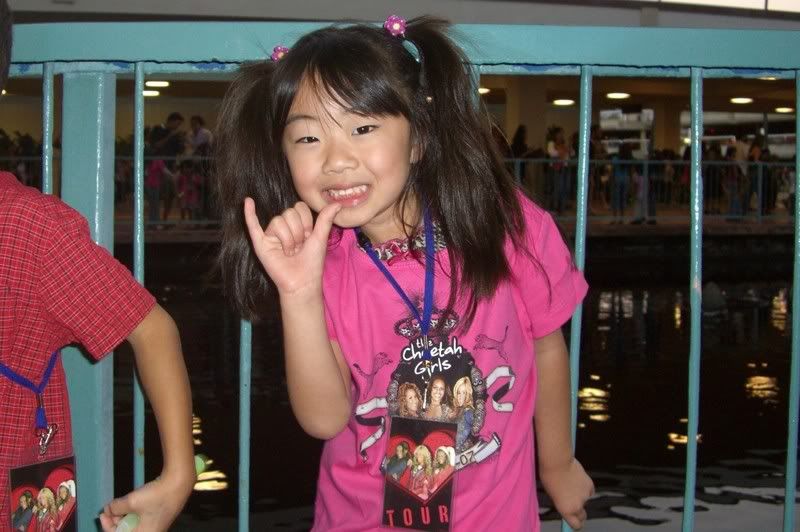 You see this t-shirt that Girlie Girl is wearing? You'll never guess how much they were selling it for! Highway robbery! But of course, I still paid it.
If you get a chance, please stop by Living with Multiple Personalities. She's going through some rough flashbacks from her past and could use some support. Just click on her thumbnail in the sidebar. Mahalo!
Technorati Tags: Cheetah Girls Concert