Can't Leave Her Alone For 2 Seconds!
July 20, 2007 by Kailani  
Filed under my family
Remember this photo where Baby Bug was caught sneaking a donut?
Well, today I went to the restroom and when I returned she was nowhere to be found. Then I noticed that the door to the pantry was ajar. When I opened it, this is what I found: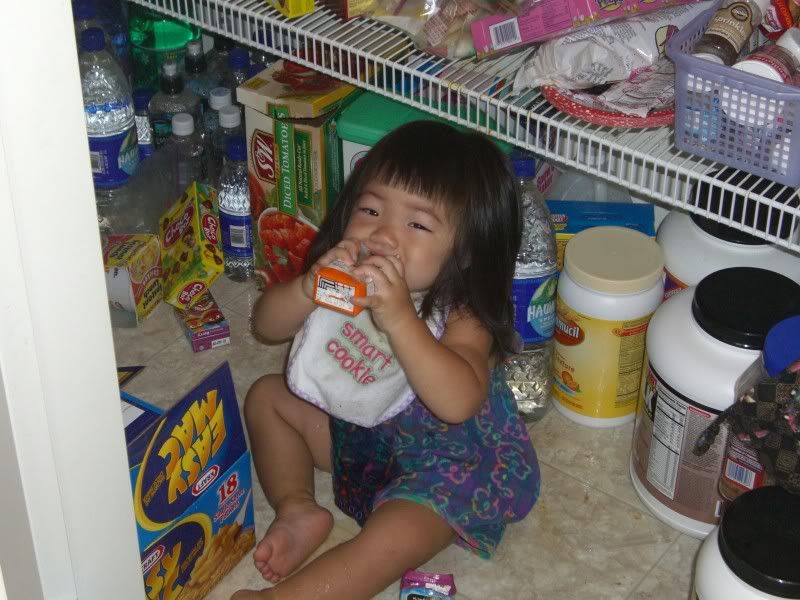 She had somehow gnawed through the top and was sucking all the juice out. This is the first time she's ever had apple juice and judging from the 6 empty boxes around her, I guess it's safe to say that she really likes it!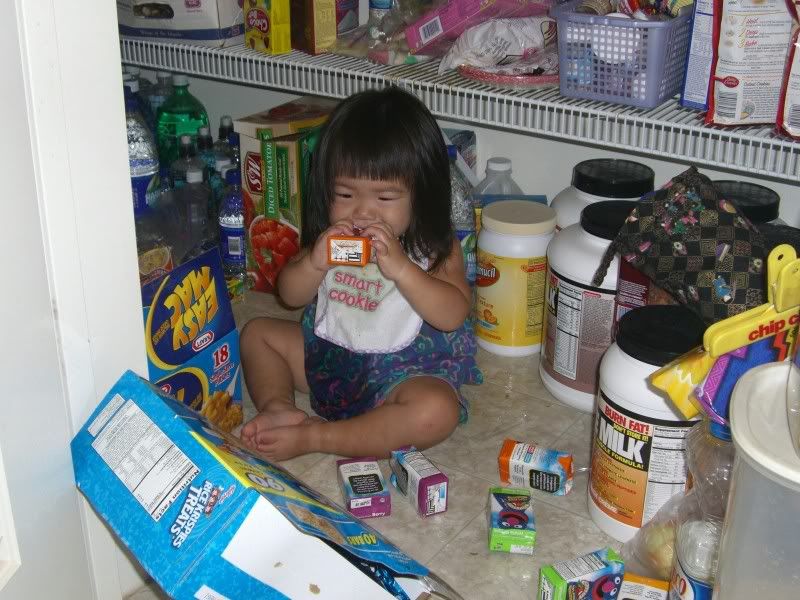 And no, I'm not starving my kids!
About the author:
Kailani is the owner and founder of An Island Life. You'll find her sharing her daily life as a mother to 3 wonderful daughters, working as a flight attendant, and living a blessed life in Hawaii.