A Birthday Celebration
November 27, 2007 by Kailani  
Filed under my family
This past weekend we went to my niece's 1st birthday party along with 200 of their closest friends and family members.
There were air brush tatoos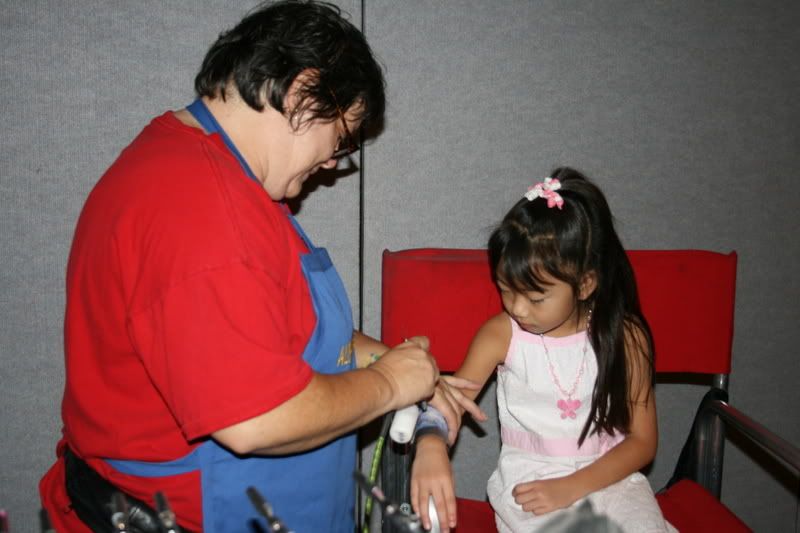 A magical bubble show
Great food
Beautiful decorations
A bounce house, live entertainment, caricatures, and balloon animals. Needless to say, we all had a great time!
Update: Yes, it does seem crazy to have such a huge party for a 1 year old. I'm not sure how or why it started but in Hawaii it's a pretty common thing. It's almost expected. There were more guests at Baby Bug's 1st Birthday than at my wedding!
About the author:
Owner and founder of An Island Life. Sharing my life as a mother to 3 wonderful daughters, working as a flight attendant, and living a blessed life in Hawaii.