A Weekend In Your City
In about 2 weeks, my cousins from So.Cal will be visiting us for the weekend. They're a little strange in that they never make any plans about what to do or where to go. They just show up with their rollerboards and kind of expect my family to entertain them.
The first time they did this, I was caught off guard. I had no idea where to take them so we ended up on a train ride through sugar cane and pineapple plantations. It was the most boring hour we have ever had! You would think this would have taught them a lesson, but noooooo.
So here I am again, trying to figure out something for them and their 2 boys to do. And since I also needed a post for today I decided to be efficient and conquer two things at once. What am I talking about?
Introducing the Weekend in Your City Meme!
Here's how it works. Pretend that you have out of town guests visiting your city for the very first time and you're the tour guide. Where would you take them? What would you do? Then tag 5 other people so they can proudly show-off their hometown, too! Remember, you can only mention one thing in each category. This is going to be harder than I thought!
Best Place to Eat: Zippys. It's not the fanciest place but they have a wide variety of local style food including saimin, chili, broasted chicken, and the ever famous Zip Pac (rice, chicken, teri-beef, mahi mahi, spam). Fridays are Hawaiian plate lunch day!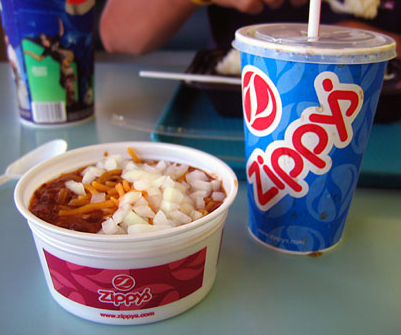 Best Shopping Mall: Definitely Ala Moana Shopping Center. It's the largest outdoor shopping mall in the U.S.
Famous Landmark: Diamond Head. I think pretty much everybody can recognize Diamond Head if they were to see a photo of it. Why not try hiking to the top of the crater and checking out the breathtaking views?
Best Tourist Attraction: The Polynesian Cultural Center. If you want to really experience the different cultures that make up Hawaii and the South Pacific, look no further. You can visit different villages and learn about the Hawaiian history and culture. If your feet get tired, you can take a canoe ride down a peaceful river. Top off the night with an authentic luau complete with hula dancers and a fire knife show you won't forget.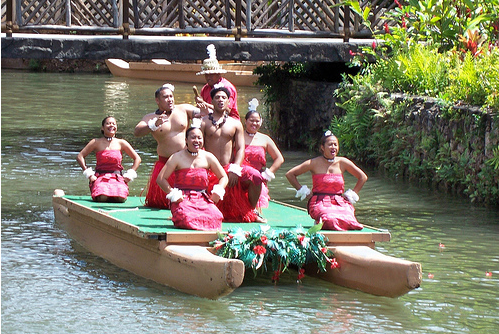 Entertaining the Kids: The Hawaii Children's Discovery Center. This is one of the coolest places for kids to visit. Here children can spend the day with various hands-on activities that are not only fun but also educational. My favorite area is Your Town where kids can dress-up like grown-ups in various occupational uniforms. It makes for great photo opportunities.
Popular Outdoor Activity: The Beach. My favorite beach, hands down, is the Ko Olina Beach. These are actually man made lagoons with rock wall shelters that make it safer for the little ones to enjoy the water. The only downside is that parking is very limited. If you get there too late, they won't even let you in to see if you can find a spot.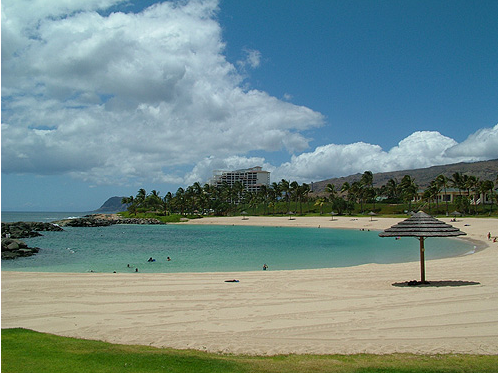 Breathtaking Views: Tantalus at night will give you an amazing view of the Honolulu City Lights. Some first time visitors are surprised at how populated Oahu is.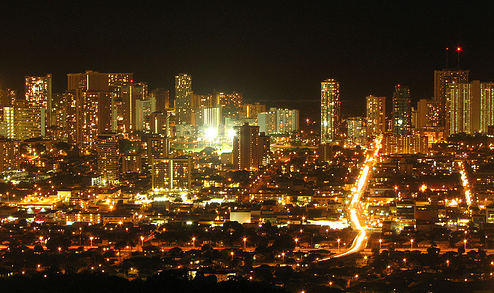 Only available in your city: The Aloha Spirit. Every where you go, people are generally warm and inviting. And the diverse mix of cultures and nationalities are something you really can't find anywhere else. In Hawaii, no one is considered a minority.
Tagging: These are the 5 people I'm tagging.
Are We There Yet?
Sandier Pastures
Philly Transplant
Pinkjagxj
Heart of Rachel
Please feel free to play along. Just let me know so I can come by and check out your hometown!
About the author:
Kailani is the owner and founder of An Island Life. You'll find her sharing her daily life as a mother to 3 wonderful daughters, working as a flight attendant, and living a blessed life in Hawaii.