This giveaway is now closed. Thank you for your participation.
The winner is Denise.
Congratulations!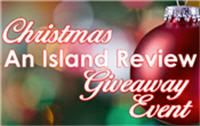 With the rising popularity of video games, web surfing, texting, and DVDs - kids these days are spending less and less time outdoors getting the necessary excercise every growing childs needs. It's no wonder health and fitness are major concerns for today's parents.
Here to help is Fredrick Hahn, author of Strong Kids Healthy Kids.
From the site: "All parents want their children to be healthy, fit, and more active, but there is a pervasive myth that keeps many kids from reaching their full potential. A popular misconception is that young athletes shouldn't engage in strength training because it is harmful. However, current research, including a recent study from the Mayo Clinic, indicates that nothing could be further from the truth. Strength training is the single most effective exercise method for reversing adolescent obesity and can dramatically alter and improve a child's body composition."
Hahn presents his research in a factual and easy to follow along format. I like that he gets straight to the point and gives useful information along with helpful photograhps. Everything is broken down into categories which makes it easier to concentrate on certain areas one at a time. He even provides you with a low-carb diet plan and time-saving exercise program to help your child become strong and healthy.
Win it!
I have a copy of Strong Kids Healthy Kids for one lucky winner. To enter:
Just mention in comments before midnight Nov 29th why you'd like to win this book. That's it!
A random winner will be selected and notified on Nov 30th.
The winners will then have 3 days to claim their prize.
To earn more entries, you may do one or all of the following. Each one counts as an extra ticket. Please leave a separate comment for each extra entry.
Subscribe to my feed.
Mention this giveaway on your blog with a link back here and to Strong Kids Healthy Kids.
Place my button in your sidebar.
This giveaway is open to everyone world-wide! Don't forget to leave a way to contact you in case you win. Good luck!
Aloha
Lily Kwan
,
Gianna
,
Lonnie
,
Donna K
,
Brenda S.
,
Julie Terry
,
C. clemens
,
Terri Dell
,
Kathy pease
,
Roseann K.
,
Heather C
,
Stacie Vaughan
,
Denise
, Carol Drury,
Terra H
, Misty, Bertie Ranger,
Ed Nemmers
, Sherry,
Marion B
,
Jess Russell
,
Greg S
,
Hesper F
,
Donna R.
,
Jennifer hedden
,
Chastidy vernengo
,
Deanne Steele
,
Kari Follett
,
Cindy O
,
Veronica M
,
Nic
, Rebecca C,
Valerie Mabrey
, Angel,
Jan koontz
,
Hetal G
,
Sarah S
,
Aimee
,
Susan Smith
, Just Kelly,
Christina
, Valerie,
Tonya F
,
Lauren C
, Natasha,
David Bertolo
,
Lisa L.
, Julie,
Beth
,
Christopher h
,
Melissa
,
Anne
,
Susan varney
,
Judy brittle
,
Ky2here
,
Sandy
,
Shannon Baas
,
Rebecca snodgrass
,
Kathy Scott
,
Leann S
,
Elaine R
,
Sandra kao
, Jennifer, and Tami