Sid the Science Kid (Giveaway)
Growing up, Science was never one of my favorite subjects. However, I may have felt differently if Sid the Science Kid was around back then.
SHOW DESCRIPTION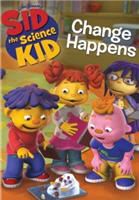 "Sid the Science Kid", The Jim Henson Company's first series for PBS KIDS that features a practical in-school science curriculum, uses music and humor to celebrate children's natural curiosity about science in everyday life. The energetic and inquisitive Sid starts each episode with a new question ("Why are my shoes shrinking?" "Why do bananas get mushy?") and embarks on a fun-filled day of finding answers with the help of family and friends.
MY REVIEW
We recently had the opportunity to review 2 new Sid the Science Kid DVDs: The Bug Club & Change Happens.
In Change Happens, we join Sid and the rest of the gang as they discuss why things change when exposed to time, temperature, and the environment. Girlie Girl's favorite episode was My Mushy Banana where the class talked about how different foods decay. It was pretty cool to see how elapsed time affected a perfect pumpkin into a pile of moldy mush. Baby Bug liked My Shrinking Shoes because it helped her to understand how her body is growing every day even though she can't really see it.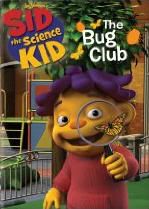 In The Bug Club, Sid takes a look at his backyard and wonders about all the things in it: leaves, dirt, bugs, animals, and more. Our family's favorite episode is Hello Doggie because we've all wondered from time to time if animals can understand us. Hello Doggie teaches us that all animals communicate in their own unique way by using body language, sounds, and barking!
Both DVDs also included a bonus disk that includes full stories from other great children shows such as WordWorld, Dive Olly Dive!, Hurray for Huckle!, Tine Planets, Will & Dewitt, Animal Atlas, Hermie and Friends, Pocoya and Hopia.
Overall, we feel Sid the Science Kid is a great educational show for children. It teaches them the reasoning behind the way things work and makes it fun in the process. I especially like when they have Lab Time where their teacher asks them questions and encourages the kids to use critical thinking to figure out the answers. Education and fun all together in one show! Expose your children to the wonders of Sid the Science Kid and watch them learn to love Science!
WIN IT!
I have both Sid the Science Kid DVD episodes to give away to one lucky winner! To enter:
Just mention in comments before midnight, Aug 6th why you'd like to win this DVD set. That's it!
A random winner will be selected and notified via email shortly thereafter.
The winner will then have 3 days to claim their prize.
To earn extra entries, you may do one or all of the following. Each one counts as an extra ticket but you must leave a separate comment for each one.
Subscribe to my feed.
Follow me on Twitter.
Place my button in your sidebar.
Mention this giveaway on your blog with a link back here.
This giveaway is open to US addresses. Good luck!
These DVDs were provided to me free to charge by PBSKids for the purpose of reviewing them and expressing my unbiased thoughts. By entering this giveaway, you're acknowledging that you've read, understood and agreed to my diclosoure policy.