Bob the Builder Can-Do Zoo
This giveaway is now closed. Thank you for your participation.
The winner is Sylvia Belle.
Congratulations!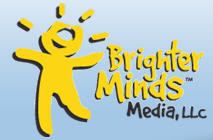 Can she play it? Yes, she can!
This is the first computer software program that Baby Bug has ever been exposed to and she loved it! She's not too familiar with Bob the Builder but that didn't matter. She just enjoyed the fact that she could follow along with the verbal instructions and complete the many tasks.
From the site: "The delivery train has come to town, dropping off all of the animals for the Bobland Bay Zoo. Unfortunately, there is no Bobland Bay Zoo! Monkeys have moved into the school playground, alligators are in the swimming pool, and the lion has taken over the Mayor's office! Work doubletime with Bob and his Can-Do Crew to get the zoo built and make homes for all the animals. Teaches: pattern recognition, memory, hand-eye coordination, spatial recognition, shape and color identification, planning and time sequencing, and problem solving."
Thank goodness Baby Bug didn't have to actually construct a zoo but more of matching shapes and colors, recognizing patterns, and finding hidden objects. The voice explained directions in simple terms and there was always a "question mark" on the screen in case you needed it repeated. This was a great feature since Baby Bug is still a little too young to read.
Girlie Girl, being on the older side of the age recommendations, found this game a little too easy and breezed through the activities fairly quickly. However, she still enjoyed it since she's always been a Bob the Builder fan.
Overall, we found Bob the Builder Can-Do Zoo enjoyable and entertaining. It can be purchased at Amazon.com for $19.95.
Win it!
Brighter Minds Media has generously donated a Bob the Builder Can-Do Zoo software to one lucky winner. To enter:
Stop by Brighter Minds Media before midnight, Sept 27th and take a look at all the kids computer software they have.
Then come back and mention in comments which one you like the best. That's it!
A random winner will be selected and notified on Sept 28th.
The winner will then have 3 days to claim their prize.
Don't forget to leave a way to contact you in case you win.
To earn more entries, you may do one or all of the following. Each one counts as an extra ticket. Please leave a separate comment for each extra entry.
Subscribe to my feed.
Mention this giveaway on your blog with a link back here and to Brighter Minds Media.
Place my button in your sidebar.
This giveaway is open to everyone world-wide! Good luck!