When it comes to aluminum foil, usually only one name comes to mind: Reynolds Wrap. So when they introduced Reynolds Wrap Aluminum Foil made from 100% Recycled Aluminum, I couldn't wait to give it a try!
As more and more Americans look for simple ways to become more environmentally friendly, the kitchen truly is the easiest place to start.
With that in mind, Reynolds has introduced Reynolds Wrap® Foil from 100% Recycled Aluminum – a versatile and economical tool to get the job done in the kitchen, and perfect for people looking for simple ways to show they care about the environment.
Food-safe foil made from a

mix of pre and post consumer aluminum.

Strength and durability you've come to expect from Reynolds Wrap®.

Available in Standard and Heavy Duty strengths.

The packaging and core are made from 100% recovered paper and the inks used on the product packaging are water-based.
I was fortunate to receive a roll of Heavy Duty Reynolds Wrap Foil from 100% Recycled Aluminum (ARV $2.99/35 square-foot roll). As expected, the Heavy Duty Recycled Foil felt thicker than the standard "regular" Reynolds Wrap Foil, which I normally use, and it also looked shinier, but it worked just as well as "regular" foil!
I used the Reynolds Wrap 100% Recycled Aluminum Foil primarily to cover cooked meals, but I also often used it to bake. Most recently I used it to line a baking pan when I made lemon bars. Once my lemon bars were done, I simply lifted the entire sheet of foil off of the pan and placed it on a cutting board. The foil didn't rip or break while transferring my lemon bars from the pan to the cutting board, and I was very happy that I didn't need to wash the baking pan afterward!
I really couldn't tell any difference between "regular" Reynolds Wrap Foil and "recycled" Reynolds Wrap Foil in terms of quality and durability, but it's nice to know that the option is available for those of us who want a trusted brand in aluminum foil and want to help the environment at the same time.
Shop: You can purchase Reynolds Wrap Foil from 100% Recycled Aluminum at various retailers nationwide.
Thank you to Reynolds Packaging Group for the providing the product(s) for review and/or giveaway.
Gem at Sage and Savvy

My Healthy Cooking Coach
Whenever I can't figure out what to make for lunch or dinner, I now turn to My Healthy Cooking Coach for the Nintendo DS (ARV $29.99, Ubisoft, Rated E) to get some healthy, delicious meal ideas.
What does Pad Thaï, Ratatouille and Salmon Gravlax sound like? Most likely dishes you would like to prepare but you lack time or recipe ideas. With My Healthy Cooking Coach for Nintendo DS, you can now bring all those delicious and healthy dishes onto your own table.
My Healthy Cooking Coach helps you prepare new recipes while expanding your cooking skills and learning more about how to cook healthier. It takes you through each recipe, telling you what to do step by step making cooking less time consuming.
My Healthy Cooking Coach provides also a large selection of useful tools such as the virtual recipe finder and the shopping list that will simplify the cooking process. It also provides useful nutritional tips for every recipe in the game which have been developed by a nutritionist
Based on information you provide, such as your eating and cooking habits, your taste preferences, and the type of equipment you own, My Healthy Cooking Coach offers recipe ideas from a collection of over 200 that you may enjoy. The very first Daily Suggestion recipe I was given was for Quesadillas, and I immediately thought that My Healthy Cooking Coach did a great job finding a recipe based on my input because I actually love Quesadillas (Little Music Man Loves them too) and make them all the time since they're quick, easy, and very versatile.
More often then not, the recipe featured in the Daily Suggestion was something that I'd actually try or I already make. Sometimes though, I'd have to view other suggestions because a recipe simply didn't appeal to me, such as Cucumber Raita.
You can also search for recipes on your own. I look through the Meals category most often for recipe ideas. You'd think Desserts would be the category I refer to most often because of my major sweet-tooth, but based on my preferences, a lot of the dessert recipes were for smoothies, which I don't usually have for dessert.
My Healthy Cooking Coach is more than just an "electronic recipe box." There are tools to create shopping lists and to convert measurements, and there is an abundance of information on terms and techniques. There's a really nifty tool with which you provide up to 3 ingredients you have on hand, and My Healthy Cooking Coach will offer you recipes that include those ingredients.
My favorite feature in My Healthy Cooking is actually the game in which you "prep" and "cook" in a virtual kitchen. The game has really helped me a lot in trying to be better prepared when it comes to cooking. Too many times I can't find the right measuring cup or spoon, or even worse—I realize I don't have a certain ingredient and can't even finish the recipe. Although you'd consider it simply common sense to get everything prepped before hand, sometimes I just don't, and the game helped to prove that you really are more efficient in the kitchen when you're prepared.
If you own a Nintendo DSi System, My Healthy Cooking Coach includes ten exclusive recipes, and you can personalize your profile even more.
Although I do wish there were more recipes overall, My Healthy Cooking Coach is a fun and practical game that offers you handy tools and great tips that will help you create healthy and delicious meals that you and your entire family will enjoy.
Shop: You can purchase My Healthy Cooking on Amazon.com, or at various other retailers online and nationwide.
Thank you to Ubisoft for providing the product(s) for review and/or giveaway!
Gem at Sage and Savvy

This giveaway is now closed. Thank you for your participation.
The winners are comment #108: Katie, #122: Carol M, #142: Kari
Congratulations!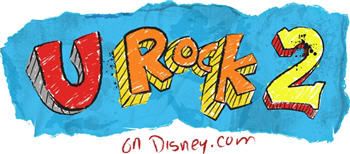 Disney.com recently announced the launch of U Rock 2, a stand-out promotion that gives fans the opportunity to create their own music videos set to songs from popular Disney artists and post their original videos on the U Rock site. The most popular U Rock video finalists, voted on by fans, will win the ultimate rock star experience including a trip to Los Angeles , an in-studio "take over" at Radio Disney, a visit to the set of a Disney Channel show, and more.
This is the second annual U Rock event on Disney.com. In 2008 thousands of fan videos were uploaded and millions of fans rated and commented on their favorite videos. New this year, fans will be able to watch and vote for their favorite videos via mobile phone by texting UROCK to DISNEY (347639).*
Song selections that can be downloaded from the U Rock 2 site include:
"One And The Same" by Demi Lovato and Selena Gomez from the Disney Channel Playlist CD, with exclusive music video available on the Princess Protection Program DVD
"Paranoid" by Jonas Brothers from their upcoming album "Lies, Vines and Trying Times"
"Hey" by Mitchel Musso from his self-titled album "Mitchel Musso"
"Ready to Rock" by Steve Rushton featured in the upcoming Walt Disney Pictures' film"G-Force"
Fans can upload videos on Disney.com now through July 12, 2009. Finalists in each of the U Rock 2 categories will be announced on July 17, 2009 and fans can then vote for their top video picks through July 31, 2009. Voting categories include "Rock of Fame" which will be awarded to the best overall video for each song, "Tricked Out" recognizing the video with the best graphics, editing and special effects, "Sweet Groove All Star" recognizing the fan with the best dance moves, "Mega Pipes" which honors best singing and "Aww…some!" which highlights the cutest rockers.
"U Rock was a huge success for us last year so we're bringing it back bigger and better this year, with an all new selection of top songs from Disney artists," said Paul Yanover, executive vice president and managing director, Disney Online. "Once again, we're inviting fans to become a part of the entertainment we offer on Disney.com."
U Rock 2 on Disney.com is presented in partnership with Hollywood Records, Walt Disney Records, Radio Disney, Walt Disney Pictures and Walt Disney Studios Home Entertainment.
WIN IT!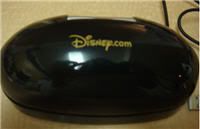 To help celebrate this event, Disney is giving away a portable Disney speaker and a U Rock 2 CD with the 4 songs that are featured on U Rock 2 to 3 lucky winners. To enter:
Just mention in comments before midnight, July 12th why you'd like to win this. That's it!
A random winner will be selected and notified via email shortly thereafter.
The winner will then have 3 days to claim their prize.
To earn extra entries, you may do one or all of the following. Each one counts as an extra ticket but you must leave a separate comment for each one.
Subscribe to my feed.
Follow me on Twitter.
Mention this giveaway on your blog with a link back here and to U Rock 2 .
Place my button in your sidebar.
This giveaway is open to US & Canadian addresses. Good luck!
One of the things I noticed when I first gave birth was that my memory was not what it used to be. Maybe it was the lack of sleep. Maybe I just had too many other things on my mind. In any case, I just could not remember the simpliest things like the last time I fed the baby or how long she'd been sleeping. I would try to write the times down on a piece of paper but the list would eventually get lost. So when I found out about Baby Brain, I knew I had to check it out for my upcoming birth.
PRODUCT DESCRIPTION
You know that keeping logs will help. The hospital sends you home with a binder. Pediatricians ask about diapers, number of feedings, etc. You're tired and wish you could remember! With Baby Brain, no more scratchpads. No more hunting for a pen at 4am. No more spreadsheets. With a tap on your phone, you've got a built-in log and instant access to your baby's daily, weekly and monthly info.
MY REVIEW
I receive a redemption code to try out Baby Brain for myself and found it to be very useful. There are four different catergories: Breastfeeding, Bottles, Diapers, and Sleep. It's even able to keep track of mulitple babies at one time - perfect for those with twins. All you need to do is input the basic info for each child and you're all set.
For Breastfeeding, there is a timer that keeps track of how long you've been nursing on each side. It's just like a little stop watch where you just have to click the start and stop button. The Bottle function tells you the last time you fed your baby and how many ounces she drank. The Diaper section keeps track of the times you've changed her diaper and what was in each change. Finally, the Sleep function keeps track of the time she went to sleep and the time she woke up. Each of these four sections has an area for you to insert your own notes that you want to remember.
What I really liked about Baby Brain is that for all the areas where you need to keep track of time or date, it automatically defaults to the current one. This saves a lot of time from inputing the information. I also found it very useful to be able to view the saved information in a daily, weekly, or monthly format. You can even email this info to doctors or anyone else who requires the information. How cool is that!
So if you're looking for a little help in keeping track of all your baby's vital information, check out Baby Brain. Because we all could use the extra help!
iStoryTime for iPhone
My girls love to have books read to them. However, I don't always have the time to read to them whenever they want. That's why when I heard about iStory Time by Frog Dog Media, I thought it was a great idea.
PRODUCT DESCRIPTION
"iStoryTime provides mind-enriching entertainment for the kids while making life a little easier for mom or dad," said Graham Farrar, founder of iStoryTime and FrogDogMedia. "Instead of having to resort to movies or video games to occupy your child when you need a few minutes to finish the grocery shopping, are out at a restaurant, or stuck in traffic, you can give them a story they'll want to hear and see again and again."
MY REVIEW
We had the opporutnity to review Fred the Fish and my 3 year old loved it! She had to listen to it over and over again. In this story, Fred the Fish tries to convince Paul the Walrus to try squash for the first time. It was a great lesson for my daughter that trying new foods can be a great thing!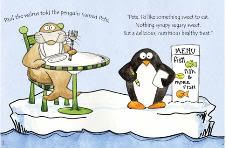 As for the actual application, what I really liked is that you can choose to have the book narrated to you or you can read it on your own. This made the application interesting to even my 7 year old since she loves to read books. Kids can even choose among the different narrators - adult, child, characters - which ensures that the story never gets boring. Plus, having the pages turn automatically made this a very kid-friendly app.
We loved iStoryTime and will definitely be checking out the other books in their library!