Stay Organized with Cozi
January 5, 2009 by Kailani  
Filed under household
I'm always looking for ways to keep my family organized as long as it isn't too complicated or time consuming. That's why I was so impressed with Cozi – a FREE online tool that helps busy families manage crazy schedules, track shopping and to do lists, organize household chores and stay in communication, all in one easy-to-use solution. Cozi not only provides a shared family calendar, but also includes customized shopping lists, quick messaging tools, mobile phone access and a family journal. With Cozi, busy moms can get shopping lists and schedules on any mobile and everyone one in the family has access to the same information. Cozi even syncs with Outlook.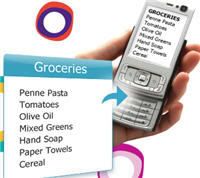 In addition to the ways that moms can get their shopping lists and calendars already on any mobile phone via text message and using our toll free number, Cozi now has a mobile version especially for the iPhone and Windows Mobile phones.  Families can now sign-in and access their Cozi account using their mobile web browsers.   They can add and edit shopping lists and view and edit their family calendar using the mobile version of Cozi right from their iPhone.  This is a new feature! You can learn more about it here:   http://www.cozi.com/Promo-Cozi-Mobile.htm.
This is such a great resource for busy families. It puts all your organizing and communication needs in one place. And the option to get all this information on-the-go makes this an invaluable tool. Check it out today and sign up to win a two-day home organization makeover with professional organizer, and incoming NAPO President (National Association of Professional Organizers), Laura Leist. In Laura's two-day visit, she will makeover either the kitchen or home office in one lucky winners' home; a service with a retail value of $5,000.
Now who couldn't use that?
Thank you to Mom Central for sharing this information!
About the author:
Owner and founder of An Island Life. Sharing my life as a mother to 3 wonderful daughters, working as a flight attendant, and living a blessed life in Hawaii.