December 7, 2007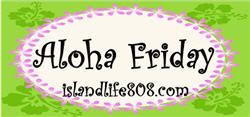 What is your favorite holiday activity?
Our favorite activity is decorating gingerbread houses. We get all the cousins together and each child is given their own house. They can get as messy as they want and usually more candy goes into their stomachs than on the house itself. It's so much fun to watch!
If you'd like to participate, just post your own question on your blog and leave your link below. Don't forget to visit the other participants!