This giveaway is now closed. Thank you for your participation.
The winner is Sarah @ Enchantingly Simple.
Congratulations!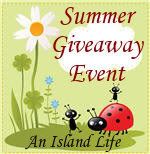 I've been pretty lucky in that Baby Bug can usually lay still while I change her diapers or get her dressed. However, I've seen some of my friends' kids wiggle and squirm and make it pretty much impossible to get them ready, especially for bed. Sometimes it takes two grown ups to get the job done! That's why I think Stuk On U Rompers are such a great idea.
From the website: "All Stuk On U rompers open in the front which allow taking the romper on or off to be quick , without the struggle , making it easy, pleasant and a fun experience for the baby. Now your baby won't have to lye there bored , waiting for you to snap all the buttons together. With zippers you will have to zip the romper all the way down leaving your babies chest completely exposed to the cold, you also run the risk of pinching your babies skin with the zipper. So now with the Stuk On U's patent-pending closure not only is it easier, less time consuming, but safety truly means safe."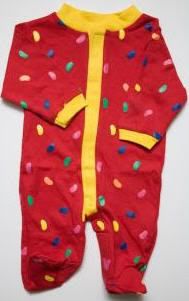 Stuk On U has generously donated a romper of the winner's choice to one lucky person. To enter:
Stop by Stuk On U before midnight, July 5th and check out all the beautiful choices.
Then come back and mention in comments which one you'd like to win. That's it!
A random winner will be selected and notified on July 6th.
The winner will then have 3 days to claim their prize.
To earn more entries, you may do one or all of the following. Each one counts as an extra ticket.
Subscribe to my feed.
Mention this giveaway on your blog with a link back here and to Stuk On U.
Place my button in your sidebar.
NOTE: Due to the overwhelming responses I receive for extra entries, from now on please submit a separate comment for each extra ticket you're submitting. This will ensure that all your extra efforts are counted. Thank you!
This giveaway is open to everyone world-wide! Good luck!

Owner of An Island Life. A flight attendant and mother to 3 beautiful girls. . . living a blessed life in Hawaii.