This giveaway is now closed. Thank you for your participation.
The winner is Tara's View of the World!
Congratulations!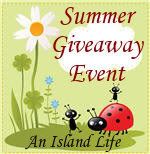 We are a family of readers. In fact, I started reading to Girlie Girl before she was even born! Then over the years, she's developed her own love for books and has so many that they don't fit on her bookshelves anymore.
Now that Baby Bug is getting older, she's starting to show an interest in books beyond using them as a chew toy. That's why I was interested in find out more about the EARLY START Active Reading Method from Educational Publishing, LLC.
"Educational Publishing, LLC was established for the purpose of providing parents, caregivers and educators with the tools to develop a child's learning capacity during the critical years from birth to age three. Each EARLY START book contains a guide with brightly illustrated icons and valuable insights for parents on how to maximize a child's reading experience. The books promote the development of the senses while encouraging dexterity with colorful slide-out tabs, fold-out pages and wheel-flaps.�

We received My First Book of Colors which is actually the perfect book for us since we're trying to teach Baby Bug to describe items such as green balloon, blue sky, red apple, etc. The fold-out pages and bright pictures really keep her occupied and holds her interest longer than most books.
For me, I like the suggested tips on each page to help us make the most of our reading experience. The scene-type illustrations are presented in black & white with only the actual items in the color being discussed. What a great way to teach and reinforce the many different colors of the world.
EARLY START has generously donated two of their popular books – Colors & Animals – to one lucky winner!
To enter:
Stop by the EARLY START website before July 3rd and check out their cool products.
Then come back and mention in comments your favorite item. That's it!
A random winner will be selected and notified on July 4th.
The winner will then have 3 days to claim their prize.
To earn more entries, you may do one or all of the following. Each one counts as an extra ticket.
Subscribe to my feed.
Mention this giveaway on your blog with a link back here and to EARLY START.
Place my button in your sidebar.
NOTE: Due to the overwhelming response I receive for extra entries, from now on please submit a new comment for each extra ticket you do. This will ensure that all your entries are counted. Thank you!
This giveaway is open to everyone world-wide! Good luck!

Owner of An Island Life. A flight attendant and mother to 3 beautiful girls. . . living a blessed life in Hawaii.