Giveaway: Stick Me Designs
May 13, 2008 by Kailani  
Filed under giveaways
This giveaway is now closed. Thank you for your participation.
The winners are Patti of The Dirty Work & Andrea of Momma In Flip Flops 2!
Congratulations!
During her 7th month pregnancy check-up, Rickina found out that she had developed Gestational Diabetes. It was a difficult and emotional time for her but one she learned to accept it, she was able to turn it around into something positive.It all started when she started her exhausted search for a stylish and chic bag to replace the very bland black nylon bag that came with her new glucose meter. She wanted to have everything in one organized place that did not announce to the world that she was sick. That's when she came up with Stick Me Designs.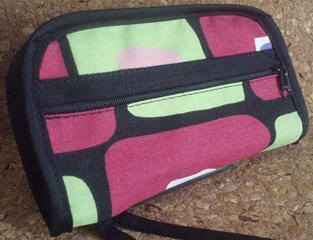 From the site: "Stick Me Designs are stylish, durable yet functional glucose meter testing bags exclusively for people with diabetes. Our diabetes carrying cases are designed with modern upbeat and contemporary fabrics and materials that are sure to cure the boring black nylon bag blues. We designed our bags for people with diabetes, and we continually take design suggestions and comments to improve our styles and designs every day. Sign-up to be a Beta Sticker and share your design thoughts and ideas with us and receive generous thank you 'gifts'."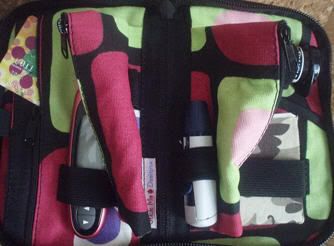 Stick Me Designs has generously donated the Stick Me Slim Bag to 2 lucky winners. To enter, just stop by Stick Me Designs before May 19th and view all her great bags. Then come back and mention which print is your favorite. That's it! A random winner will be selected and notified on May 20th. The winners will then have 3 days to claim their prize.
To earn extra entries, just subscribe to my feed and/or mention this giveaway on your blog with a link back here and to Stick Me Designs. Please let me know if you're doing/did the extra credit so I can make sure you're entered properly.
This giveaway is open to everyone world-wide. Good luck!

Owner of An Island Life and Family Review Network. Wife, mother, and flight attendant . . . living a blessed life in Hawaii.