This giveaway is now closed. Thank you for your participation.
The winner is Not the Queen at The Queen I Am Not.
Congratulations!

During this hectic and busy holiday season, why not pamper yourself with some heavenly bath & beauty products?
Allizon.com was "founded by a single mother who realized she needed a website to help with her own shopping needs. We knew there were many others out there who needed the same things online and the ease of ordering them all in one place! We choose all our products with care; whether you need a lovely gift, a treat for yourself, or fashion accessories, Allizon.com will fit all your needs."
Allison's personal online site specializes in luxurious bath and beauty products ranging from candles, soaps, lotions, spa items, moisterizers, aromatherapy items, and many more. They come in all types of scents so you're sure to find the perfect one for you!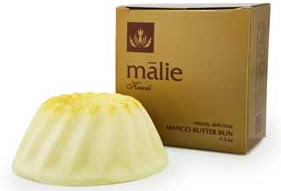 My favorite has to be the Malie Mango Butter Bun. "Nourish and revitalize dull dry skin with Malie Kauai's in-shower moisturizer Mango Butter Bun. Rub directly on the skin and feel enriched with moisture. Mango Butter Bun is heat activated by steam and warm water to provide hydrating treatment while quenching your skin with anti-oxidents, vitamins and minerals." Doesn't that sound absolutely delicious?
Now for the fun part! Allizon.com has generously donated the following:
Malie Natural Soy Candle Koke'e ($30) – These elegant candles transform the ambience of any room with the serene air of the tropics. Made from clean-burning waxes, Malie Kauai's petroleum-free soy candles burn from a 100% cotton wick. Nourish and calm the spirit with the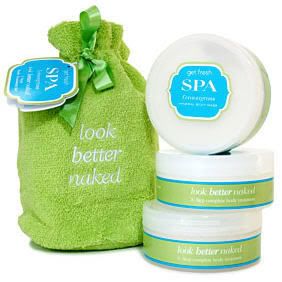 pure, exotic aromas of Hawaii.
Get Fresh Look Better Naked ($29) – A spa-at-home trio kit that exfoliates, detoxifies and moisturizes in three easy steps. Available in lemongrass, grapefruit, or starfruit. I don't know about you but I need all the help I can get!
To enter, just stop by the Bath & Beauty Shop at Allizon.com before midnight December 26th and browse through their products. Then come back and mention what your favorite item is. That's it! A random winner will be selected on December 27th.
As usual, you can earn extra entries by subscribing to my feed and/or mentioning this giveaway on your blog with a link back here and to Allizon.com. Please let me know if you are doing/did the extra credit so I can make sure you're entered properly.
This giveaway is open to U.S. addresses only . Good luck!

Owner of An Island Life. A flight attendant and mother to 3 beautiful girls. . . living a blessed life in Hawaii.