This giveaway is now closed. Thank you for your participation.
The winner is The Purple Lady's Art and Life.
Congratulations!
**I'm still having blog issues. So, when you leave a comment and receive a 404 error message, please be assured that your comment is going through. Hopefully, I can get this fixed soon.**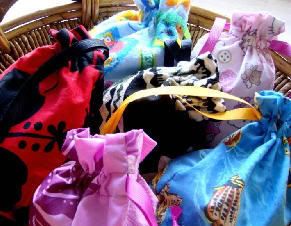 One of our family's favorite past times is playing all kinds of games. We feel it's a great way to spend quality family time and have fun, too! That's why we were thrilled to receive "No Say Dat" from Local Kine Games.
What I really like is that it was designed by a local Hawaii SAHM who "who wanted to create a sense of place within the things she bought, played with, and used."
If you're familiar with the game Taboo, you'll be an expert at this. The objective is to get your team member to guess as many target words as possible within the time limit without saying any of the prohibited words on the card. The only difference is that the target words are all related somehow to Hawaii. How cool is that?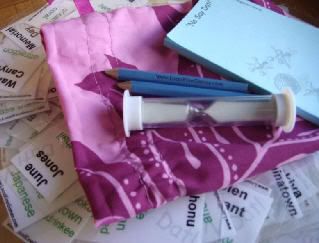 For example, if your target word is Magnum P.I., you have to get your partner to say his name by describing the show without using the words: Tom, Selleck, Ferrari, detective, eighties, tv. It's not as easy at it seems! Some of the other words may be unfamiliar to someone who has never visited the islands but you could probably just take those out of the game.
No Say Dat comes in a Local & Keiki (child) editions or you may custom order your very own version! What a great way to get the family together for some quality time!
Local Kine Games has generously donated their Local Edition to one lucky winner.
To enter:
Stop by the Local Kine Games website before June 20th and check out their cool products.
Then come back and mention in comments one of their suggestions on when to play this game. That's it!
A random winner will be selected and notified on June 21st.
The winner will then have 3 days to claim their prize.
To earn more entries, you may do one or all of the following. Each one counts as an extra ticket.
Subscribe to my feed.
Mention this giveaway on your blog with a link back here and to Local Kine Games.
Place my button in your sidebar.
Please let me know if you're doing/did the extra credit so I can make sure you're entered properly.
This giveaway is open to US addresses. Good luck!

Owner of An Island Life. A flight attendant and mother to 3 beautiful girls. . . living a blessed life in Hawaii.