This giveaway is now closed. Thank you for your participation.
The winner is Carol of Carol's Bloggy Contest!
Congratulations!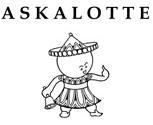 Every parent thinks their child is an angel. However, we all know that even the best of them have their moments sometimes. That's where Goop World comes in.
So what is a Goop? "A Goop is the little bit of naughty that lives in all of us. And the Goops are the wonderful turn-of-the-century cartoon characters; each Goop representing a bad habit, childish tendency, or immature longing that we all were terribly familiar with at one point in our lives… or still are. Were you ever Verivaine? Did you always say, "I Dowanto?" Did you feel free to Tuchim and Takim the candy your mother put out for guests? See! You are a Goop."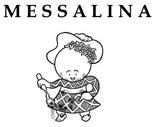 Goops are not only for children, I know a few adults who are "Verislow", "Whymusty", & "Quarling". Don't you?
Goop shirt are made from 100% soft ring spun cotton for extra comfort and durability. And if you're looking for more, they also have bibs, aprons, tote bags, caps, journals, mugs, posters, magnets, mouse pads, & stickers. Pretty much everything you need to show off your Goop style.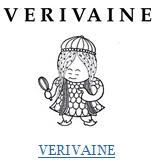 Goop World has generously donated an adult womans tee or a baby tee of your choice. To enter, just stop by their site before March 19th and take a look around. Then come back and mention what your favorite design is. That's it! A random winner will be selected and notified on March 20th.
To earn extra entries, just subscribe to my feed and/or mention this giveaway on your blog with a link back here and to Goop World. Please let me know if you're doing the extra credit so I can make sure you're entered properly.
This giveaway is open to US addresses only. Good luck!

Owner of An Island Life. A flight attendant and mother to 3 beautiful girls. . . living a blessed life in Hawaii.