Giveaway: Avatar The Last Airbender Complete Book 3 Collection
This giveaway is now closed. Thank you for your participation.
The winner is Natasha.
Congratulations!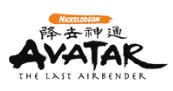 My once-Disney-Princess-fanatic daughter has now proclaimed a few new loves – Power Rangers, Spiderman, and yes, Avatar. Being a true girly girl myself, I had to ask, "What the heck is Avatar?" You should have seen the eyeroll I received in response!
From BlogCritics Magazine: "Avatar is an Asian influenced animated series co-created by Michael Dante DiMartino and Bryan Konietzko. The series begins in a world where the four elements — earth, air, fire, and water — can be manipulated and controlled by four separate kingdoms. There's only one person, the Avatar, who is able to master all four elements and keep peace between the nations. But when the Avatar disappears, the Fire Nation wages war against the worlds. One hundred years later, the only remaining hope rests in the hands of twelve-year-old Aang, the last airbender, and the returned Avatar."
Um ok. I was then informed by Girlie Girl that I could watch Avatar on television and see for myself what it's all about. I tuned in not really expecting much but let me tell you, after the first 15 minutes, I was hooked. In fact, I wanted to find out how I could go back and watch the series from the beginning!
I'm definitely not a fan of Anime but Avatar is different. The characters are truly inspirational and you'll find yourself cheering them on as they fight to save the world. Add in the powerful soundtrack and you'll find that won't want to stop watching.
Win it!
You can win Avatar The Last Airbender: The Complete Book 3 Collection right here! It also includes an exclusive bonus disc which includes a Four-part Audio Commentary by the Creators, The Women of Avatar: The Last Airbender, Book 3 Final Pencil Test Animation, and Into the Fire Nation at San Diego Comic-Con.
From Amazon.com: Having survived the terrible battle with Azula Aang faces new challenges as he and his brave friends secretly enter the Fire Nation.Their quest is to find and defeat Firelord Ozai. Along the way they discover that Ozai has plans of his own. The leader of the Fire Nation intends to use the massive power of Sozin's Comet to spread his dominion permanently across the four nations.Short on time Aang has a lot of bending to learn and no master to help him learn it. However his friends are there to help and he finds unexpected allies deep in the heart of the Fire Nation.In the spectacular four-part conclusion Aang must fulfill his destiny and become a fully realized Avatar or watch the world go up in smoke. This deluxe box set includes all 21 action-packed chapters from Book 3: Fire.
To enter:
Just mention in comments before midnight, Sept 26th why you like Avatar. That's it!
A random winner will be selected and notified on Sept 27th.
The winner will then have 3 days to claim their prize.
To earn more entries, you may do one or all of the following. Each one counts as an extra ticket. Please leave a separate comment for each extra entry.
Subscribe to my feed.
Mention this giveaway on your blog with a link back here and to Avatar.
Place my button in your sidebar.
This giveaway is open to everyone world-wide! Good luck!

Owner of An Island Life and Family Review Network. Wife, mother, and flight attendant . . . living a blessed life in Hawaii.