I can't believe how unbelievably lucky I am to have such wonderful blogging friends. A bunch of them got together and planned an amazing Cyber Baby Shower for me and baby girl #3! From September 28th – October 4th, each one of these blogs will be hosting a baby shower game complete with awesome prizes. Stop by and meet some amazing bloggers, have some fun, win some prizes, and help me celebrate this wonderful event!
Here's where the party will be:
Andrea @ Chocolate Fingerprints
Caryn @ Rockin' Mama
Cathi @ The Way I See It Too
Kailani @ An Island Life
Kristin @ Our Ordinary Life
Linda @ My Trendy Tykes
Here's a preliminary list of our generous sponsors. There will be more prizes added on as the launch date gets closer. If you'd like to donate a prize for this event, please feel free to fill-out this form.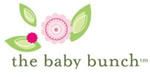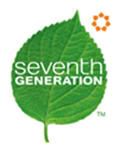 If you'd like to participate, just blog about the baby shower and/or place the cute little button on your site (requirement). Then leave your link below and you'll be eligible to win some cool prizes! In addition, there will be even more prizes available when you play the various baby shower games on the other blogs.
Mark your calendars and hope to see you on Sept 28th!


Owner of An Island Life. A flight attendant and mother to 3 beautiful girls. . . living a blessed life in Hawaii.