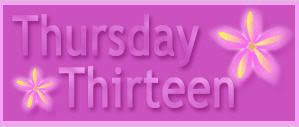 Since I haven't participated in a long time, I thought I'd join in this week. Here are 13 contests and giveaways currently going on in the Blogosphere.
For these and more giveaways, please visit An Island Review. Good luck!
You may visit more Thursday Thirteen participants at the official hub.

Owner of An Island Life. A flight attendant and mother to 3 beautiful girls. . . living a blessed life in Hawaii.