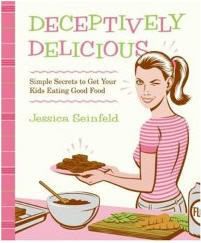 Is it ok to deceive your child if the end result is in their best interest?
This is the debate that's currently going on regarding Jessica Seinfeld's new cookbook – Deceptively Delicious.
Visit some of the message boards and you'll read about Mothers who think it's deceitful to sneak vegetables into their child's food and feel this will have a negative effect because it will not help prepare them to make healthful choices in the future. Bonnie Taub-Dix, a spokeswoman for the American Dietetic Association, says, "Any recipe book that involves enhancing a child's diet, especially through the use of more fruits and vegetables, is positive." But, she says, it's important for kids to know what's going into their food because that's how they learn and make their own choices. Tricks like grinding up carrots in tomato sauce don't need to be top-secret.
However, on the other side of the coin, is there really anything wrong with doing whatever it takes to make sure your kids are eating healthy? And what about the power struggles over dinner? How many times have you told your kids that they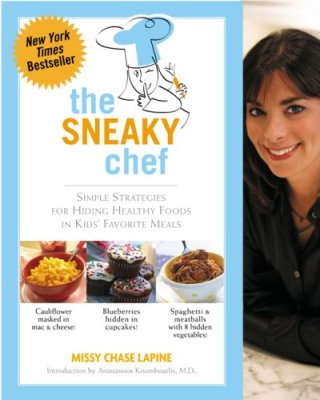 can't leave the table until they've eaten their vegetables?
And that's not the only controversy surrounding this book. It now appears that another very similar book was written 6 months before – The Sneaky Chef by Missy Chase Lapine, the former publisher of Eating Well magazine. Lapine claims that she tried to pitch her book to HarperCollins and was turned down only to read Seinfeld's version soon after. Lapine also says that there are 15 recipes of hers that are in Deceptively Delicious.
So what do you think? Is it ok to trick your child into eating healthier?

Owner of An Island Life. A flight attendant and mother to 3 beautiful girls. . . living a blessed life in Hawaii.