This weekend is the annual Punahou Carnival. I wasn't planning on going since DH is out of town but since my parents offered to watch Kaila AND gave us money, we decided to go. We even took our nephew along with us. He's the same age as Kacie and I knew they would have a blast riding together. (In other words, I wouldn't have to ride with her). I'm still traumatized from the last time I thought I was going to die on the Music Express.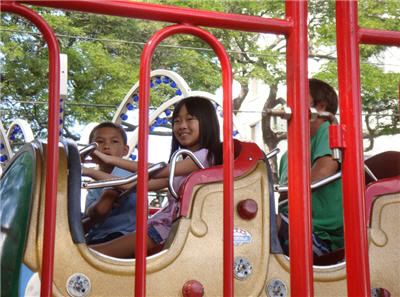 I knew the carnival was going to be crowded when we couldn't find parking only an hour after it opened. We searched the streets high and low and I started to worry that I would have to parallel park my monster mini-van. However, we finally ended up paying $10 at a nearby high school.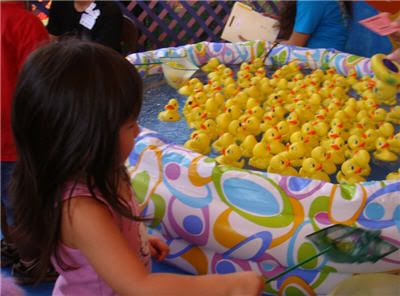 With Kiana being younger it was hard to find rides that all the kids could go on together. We even tried the Fun House where you walk though various mazes and moving platforms. I mean, how hard could it be if Kiana and I held hands, right? But we both kept falling down and they ended up shutting down the whole ride so Kiana and I could get through it. How embarrasing. In hindsight, I probably should have taken off my heels before going in. Oh well, live and learn.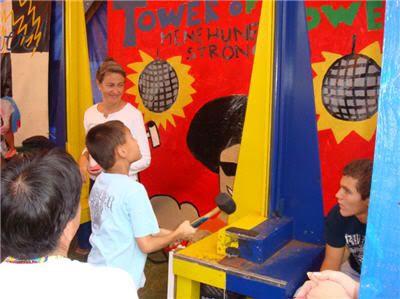 After a few hours I was so ready to go home. I was hot and tired and thirsty and broke.  However, I knew the kids were having a good time and that made it all worthwhile.
Comment Spotlight by Naomi @ Superdumb Supervillian:

I can smell the malasadas and portuguese bean soup…

Owner of An Island Life. A flight attendant and mother to 3 beautiful girls. . . living a blessed life in Hawaii.