Last night we took the family to Honolulu Hale to see their annual Christmas Lights Display. Every Christmas, they have beautiful lighting creations and Christmas trees decorated by various city departments. Going there has become a family tradition. I know Ma can relate!
*************************
They even had a Hawaiian Santa taking pictures with the kids and handing out candy canes.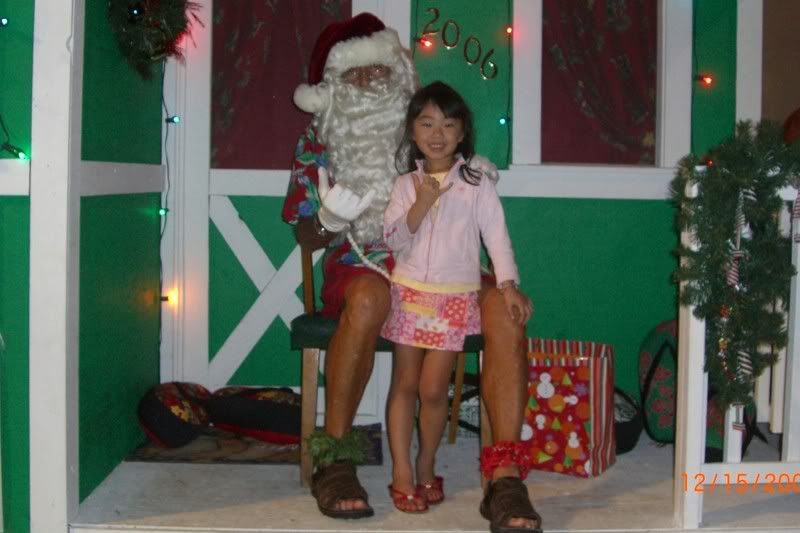 I thought he was a little strange, though. After Girlie Girl took her picture with him, he said that I should take one, too. I really didn't want to but he kept insisting and everyone in line was watching us. So I agreed. He kept telling the photographer to take "just one more". Weirdo! The things I'll do for a candy cane!
Related Posts:
The Not-So-Perfect Holiday Photo
Christmas Gifts of Aloha
2006 Ornament Exchange
Technorati Tags:
Honolulu Hale Christmas Lights Hawaiian Christmas

Owner of An Island Life. A flight attendant and mother to 3 beautiful girls. . . living a blessed life in Hawaii.