Happy Birthday Girlie Girl!
12 invitations sent out
5 "yes" rsvps
Do you know how many kids actually showed up?
ONE!!!!
So lame.
Anyway, enough about that.
So, today was Girlie Girl's 7th birthday and we decided to have it at Lisa Rose Tea House and Doll Room. We've gone to other princess-type party places before but none of them can compare to Lisa Rose. From the moment we walked into the room till the time we left, the hostesses were friendly, energetic, and accommodating. And even though with Girlie Girl & Baby Bug there were only 3 party attendees, they girls had a lot of fun. Girlie Girl is already making plans to have her birthday party there again next year.
Happy 7th Birthday Girlie Girl! We're so blessed to have you in our lives.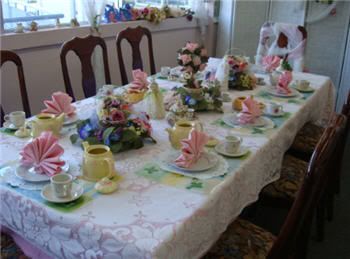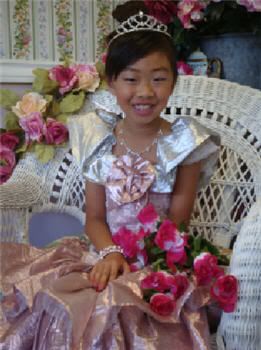 About the author:
Kailani is the owner and founder of An Island Life. You'll find her sharing her daily life as a mother to 3 wonderful daughters, working as a flight attendant, and living a blessed life in Hawaii.