This giveaway is now closed. Click here for a list of winners!
I can't believe it's finally here . . . my Cyber Baby Shower! Thanks to some great blogging friends who worked very hard in putting this all together, we are having a Cyber Baby Shower from now until Oct 4th. There will be games, prizes, and lots of fun for everyone!
So, let's get started!
INVITATIONS
First things first, the invitations. So who's invited to this party? EVERYONE . . . bloggers and non-bloggers alike! However, in order to RSVP your participation please mention this party on your blog either via post or putting the cute button in your sidebar. For non-bloggers, just email a few of your friends to help spread the word. Once that's done, just leave your name in the Mister Linky list below. This is a requirement in order to be eligible to enter any of the games on all party sites.
And speaking of party sites, here is a list of the rest of the wonderful party hosts:
Chocolate Fingerprints
My Trendy Tykes
Our Ordinary Life
Rockin' Mama
Simply Cathi
Each host will be having a different baby shower game on their site with chances to win even more fabulous prizes!
PRESENTS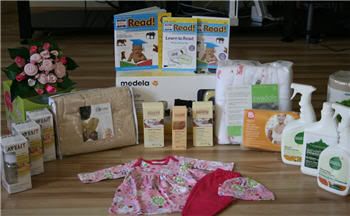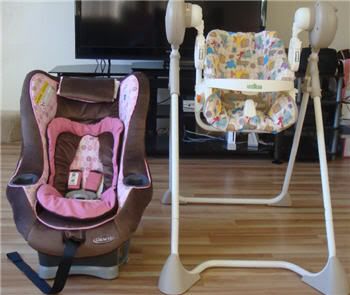 Thanks to our generous sponsors, I have received some unbelievable presents for Baby #3. Here I thought this poor little baby would have to make due with the bare minimum but it turns out she's going to be one spoiled little girl. A big MAHALO to the following companies:

1-800-Flowers: One of the most perfect gifts to brighten up a hospital room or to help welcome baby home is a beautiful bouquet of fresh flowers. I don't know about you but having fresh flowers around always brightens my day. 1-800-Flowers has a wide selection of flowers, gift & food baskets, as well as potted plants for every occasion you can think of. My favorite is the Chocolate and Cookie Basket but I also love the Baby Hamper Gift Pack. It's adorable!
aden + anais: We all know that swaddling is important to newborns. However, I'm always concerned about how hot they must get wrapped up snugly in a blanket. With aden + anias Muslin Wraps, I know my baby will be comfortable no matter what the temperature is outside. The reason is because their wraps are made from a unique cotton fabric called Muslin.  The open weave lets air to flow through allowing your baby's body temperature to adjust naturally, eliminating over-heating, but ensuring warmth and comfort. These wraps are perfect of the warmer Hawaiian weather.
Avent Bottles: I think Avent bottles are the best ones out there. With Girlie Girl, we tried so many different types and spent so much money on bottles that she didn't like. My sister suggested Avent since that's what her kids used and it worked like a charm. When Baby Bug was born and was ready to be weaned, we went straight to Avent and didn't have any problems. Using Avent for Baby #3 when the time comes is a no-brainer.
Bravado Nursing Bra: Can you believe that I've never worn a nursing bra before? I just used my regular ones and then took them off when it came time to nurse. It worked for me but I can see how having an actual nursing bra would make life so much easier. Bravado sent me a nursing bra and not only is it comfortable but I can see how breastfeeding (especially in public) will be so much easier!
Cart-Stopper: I had the opportunity to review Cart-Stopper earlier this year and found it to be an invaluable device. Once the new baby is here, I will definitely be keeping Cart-Stopper in my car for trips to the store. Not only does it prevent runaway carts but it also ensures that the cart won't hit your car while loading up. Knowing that baby is safe and secure really gives me peace of mind.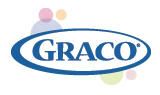 Graco My Ride 65 Convertible Car Seat: DH was planning on using the car seat we had since Girlie Girl was born 7 years ago. Since it's been sitting in the garage all this time, you can imagine how yucky it is now. Thankfully, Graco sent over a brand new Convertible Car Seat for his truck. Yeah! The great thing about this convertible car seat is that we can use it until Baby #3 is 65 lbs! That's going to save us a lot of money since we won't have to buy another one when she gets older.

KINeSYS Sunscreen: Living in Hawaii, sunscreen is a very important part of every day life and KINeSYS has a great product line for adults and kids. Their gentle and non-irritating formula is perfect for my kids and really helps keep them protected from harmful UV rays. Plus it sprays on easily and dries quickly. Thank goodness since I can barely keep them still for very long.

Kolcraft Sesame Street Adjustable Swing: Our girls pretty much lived in an electric swing. It was the only thing that would keep them occupied and really helped them sleep when they were fussy. That's why getting a new one was high up on our priority list. My favorite feature about the Kolcraft Adjustable Swing is that the seat locks so that it can also double as a high chair. With the limited space we have in our home, this is definitely a plus!

Lavera: Not only will the baby be spoiled but so will I, thanks to Lavera. "Our commitment to you, our customer, is to provide the purest and best performing certified natural personal care products possible, with the health and safety of you & your family in mind." Lavera sent me some bath and body product in one of my favorite scents – Vanilla. It's like having my own little spa at home!
Medela Freestyle Breastpump: With this baby, I don't plan to stay home from work as long as I did with my other girls. That's why I really needed a good breast pump and Medela was the first name to come to mind. I used Medela with both my girls and I loved it! Now they have a new hands-free model called the Medela Freestyle and it even comes with a great looking tote bag to carry everything around in. It's very discreet and matches my layover luggage perfectly.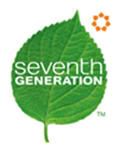 Seventh Generation: With baby's due date almost here, I'm in full nesting mode. I'm constantly cleaning and re-cleaning everything! In the past, I've just used regular cleaners but since I'm trying to be more eco-friendly these days I was very happy to receive a line of products from Seventh Generation. They're the leaders in green cleaning!

Skip Hop City Chic Diaper Bag: Now that I'm (a little) older, I'm not really into those cutesy type diaper bags that I used to carry around. I wanted something fashionable yet practical. Something that looked more like a tote bag so that I could still use it when the baby got older. I found the perfect one from Skip Hop. I chose the Park Ave Tulip design since my stroller is pink & brown and I love how it has a separate removable clutch, adjustable stroller hooks, and outer pockets to make grabbing bottles easier.
Sleepy Wrap: I've always wanted to try out those wrap-type carriers but they weren't very popular when my kids were younger. Most of the carriers were the type where the baby's arms and feet dangled on the side and it just didn't look very comfortable or secure to me. With Sleepy Wrap, baby looks so much more secure all wrapped and snuggled up . . . just like being swaddled.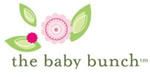 The Baby Bunch: This has got to be one of the cutest ideas ever . . . a layette set arranged in a beautiful bouquet! Each 100% cotton item is rolled into a flower bud and then arranged into a great looking bouquet. This would make a great baby shower gift or to bring along with you when you're visiting the new parents in the hospital. I loved getting flowers in the hospital but this is perfect for those who prefer something a little more long lasting.

Tiny Prints: I've always admired the beautiful personalized photo cards from Tiny Prints and working with Rick on various review projects has always been so much fun! That's why I was thrilled that they offered to comp my baby announcements to help share this great news with all my family and friends. It's the perfect way to keep long distance loved ones included in this exciting event! I've been drooling over their designs but have finally narrowed it down to the one I like best . . . Dotted Delight Pink.

Your Baby Can Read: As most of you remember, I had some problems with Baby Bug's lack of language skills when she started preschool. However, with Baby #3 I'll be ahead of the game thanks to Your Baby Can Read. This company educational products are based around the fact that "a baby's brain thrives on stimulation and develops at a phenomenal pace…nearly 90% during the first five years of life! The best and easiest time to learn a language is during the infant and toddler years, when the brain is creating thousands of synapses every second."

Zutano: If you're a parent, then you should already know all about Zutano. They are known for their high-quality, stylish, and modern clothes for kids. You see them in all the boutiques and even in the airport gift shops! And thanks to their generosity, our new baby will be sporting an adorable homecoming outfit from their Cottage Garden line.
And now for the fun part . . .  GAMES!
Like I mentioned above, each party site will be hosting a different baby shower game. Here at An Island Life we'll be playing "How Big is that Baby Bump?" I have posted a recent photo of my baby bump and all you need to do is guess how many squares of toilet paper it takes to go all the way around my belly (rounded to the higher number). Then  leave your answer in comments below along with your preference of prizes in priority order. Everyone who guesses correctly will be entered into the random giveaway. That's it!
Ready? Here's a photo of my tummy . . .
PRIZES
So what's the prize for winning this game? How about a Medela Freestyle Breastpump (value $380)! Woo Hoo! This would be the perfect item for any new mother or make a great baby shower gift! (Open to US addresses)
Just in time for the Fall Season, how about adding a brand new Dooney & Burke Handbag (value $198) to your wardrobe? (Open to all)
And last but not least, a 2010 Hawaiian Pictorial Calendar and a bag of Hershey's Macadamia Nut Kisses. (Open to all)
When you're done here, don't forget to stop by the other party sites for even more games and prizes! Have fun and thank you for stopping by to share in this wonderful event!

Owner of An Island Life and Family Review Network. Wife, mother, and flight attendant . . . living a blessed life in Hawaii.