Our staycation at the Disney Aulani was nothing short of magical. Being Disney fanatics, we have been dying to stay at The Aulani since it first opened in August 2011. "Aulani" which means "Messenger of a Chief" is located on the Leeward side of Oahu on the beach of Ko'Olina. The warm hospitality and beautiful decor continuously reminds you that you are in a Hawaiian paradise.
When you first pull up to the port cochere of the hotel you're immediately greeted by a host offering you either a beautiful orchid or kukui nut lei. The kids were thrilled and it gave us the feeling that our magical vacation was about to begin.
You're then escorted to the Front Desk where you're checked in. The first thing you'll notice is the beautiful rainbow of photos on the wall. These 100 photos were taken by 100 local high school students who were asked to capture the image of a color in the rainbow.
The check-in process was pretty quick considering all the information they provide you with . . . including a comprehensive map of the resort and your very first Daily 'Iwa (Activity Calendar).
You'll also receive your room keys with each guest's name printed on them. You use these keys as your credit cards while at the resort and you can establish which keys have charging privileges.
Then it was time to check out our room . . . a 1 bedroom Parlor Suite with partial ocean view. When we opened the front door I think we were all pretty speechless. Talk about a beautiful room. The combination of Hawaii and Disney was everywhere. From the Hawaiian print upholstery with hidden Mickeys in them to the wooden Mickey light fixtures . . . you really feel like you are in Hawaii . . . Disney style.
The room accommodates up to 5 people with 3 beds . . . a king-size bed in the master bedroom, 1 queen-size sleeper sofa and 1 twin-size pull-down bed in the parlor.
There's also 1 1/2 baths which made getting ready with 3 kids a lot easier.
The Kitchenette is perfect for those who want to cook a little during their stay. It comes completely stocked with cookware, dishes, glasses, cutlery and basic cooking utensils.
There's also a cute dining area where the family can gather before heading out for the day.
And how about this view?
If it wasn't for all the fun activities we had planned we may have never left the room.
Coming up . . . Disney Aulani . . . The Activities
This post was written for Disney Aulani who sponsored our family for the weekend.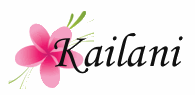 As many of you already know, my family was recently invited to spend the weekend at the Disney Aulani Resort in Kapolei, Hawaii. Being that we're all Disney fanatics . . . we were over-the-top excited!
From the lei greeter upon arrival to the super accommodating front desk receptionist that helped me when I was checking out . . . and everyone in-between . . . we encountered an exceptional group of people who truly exemplifies the "Aloha Spirit".
In upcoming posts, I will share with you our experiences in regards to our accommodations, the activities we enjoyed and of course, the great local foods that The Aulani has to offer.
Mahalo again to the Disney Aulani for showing my family that . . . Dreams really do come true!
Save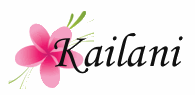 This past weekend we celebrated Kaila's 7th Birthday at Disney's Aulani Makahiki Character Breakfast. We have always been big fans of Disney's Character Breakfasts so we were excited at securing our reservations.
When we first checked-in, we received a card with our names on it and were then escorted outside to take family photos with Hawaiian Mickey Mouse. He was so cute in his Aloha Shirt and throwing shakas at everyone. The line went by quickly and I really appreciated that they had chairs available all along the wait line. The cast member working there was so friendly and approachable. She kept telling everyone how happy she would be to take as many photos as we wanted with our own personal cameras.
We were seated at an outdoor table surrounded by lush greenery which really made us feel like we were on vacation. The only downside was that it was a pretty windy morning so we had to make sure our linen napkins and other items didn't go blowing away.
The breakfast buffet held the usual items . . . eggs, bacon, fruits, pastries . . . as well as some local favorites like mahi mahi, loco moco, and coconut syrup for those adorable Mickey waffles.
There were only 2 characters that circulated the tables . . . Minnie and Goofy . . . as well as periodic Hawaiian shows by "Aunty" where kids could get up and participate by dancing, singing, and playing Hawaiian musical instruments.
My thoughts . . .
I loved how everything had such a wonderful Hawaiian feel. From the decor to the cast member uniforms to the characters' outfits . . . I really felt like I was on a Hawaiian vacation. Everybody that worked there was super friendly and more than accommodating. They really added to the overall experience.
What I was a little disappointed in was that there were only 2 characters available at the buffet. I guess we're just used to seeing more of them when we go to the breakfasts at Disneyland.
Once breakfast was over we decided to walk off all those calories by exploring the Disney property. Here are a few photos that we took along the way . . .
Save
Save
Save
Save
Save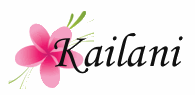 I love ramen. And since I'm in Japan pretty much once a week I probably consume more of these delicious noodles than the average person. I've tried a variety of types at numerous establishments but my favorite by far is Ichiran Ramen.
When you first enter Ichiran Ramen you will find yourself faced with an ordering machine. There aren't many choices to make since they offer only one basic tonkotsu broth and one size of noodle serving (790 yen) but here you're able to add a few other items like egg, seaweed and extra pork. If you're really hungry you can get additional noodles (kae-dame) to add to your broth later on. And yes . . . they sell beer, as well. You pay at the machine and you'll receive tickets for each of the items you ordered.
Then you wait for a spot to become available. In the meantime, you're handed a 'preference sheet". Here's where things get a little more interesting. This sheet allows you to customize your ramen in terms of flavor strength, richness, garlic, green onions, pork, spicy red sauce and noodle texture . . . all at no extra charge.
When you enter the eating area you'll notice something a little bit different than you're used to. Everyone sits in their own partitioned- off cubicle. However, the dividers can be folded back half-way to allow you to interact with the person next to you.
Now it's time to get your bowl of ramen. You place your 'preference sheet' and all of your tickets (except for kae-dama unless you want it immediately) in front of you. The staff will collect everything and deliver your perfect bowl of ramen pretty instantly. The great thing is that if you change your mind and would like to get anything extra including more noodles you can order it even after being seated.
Ichiran Ramen is so good that I often travel at least 30-40 minutes by train just to satisfy my craving. The tonkotsu broth is so delicious that it takes a lot of effort on my part not to just drink it directly . . . although I do see many who do. However, what I like best are the noodles. I'm not sure what makes it so different from other places but their thin flour-based noodles just appeals to the carb-loving person in me. The perfect bowl of ramen.
Save
Save
Save
Save