The very first time you find out that you're going to be a new parent a lot of different thoughts go through your mind . . . will my baby be healthy, what will he/she look like, how am I going to afford everything he/she will need, how will my life change? And once your bundle of joy is finally here the only thought in your mind is LOVE. It's this love that makes you want to be a better person . . . to make the world a better place for your baby. There's nothing we wouldn't do for the love of a child.
This was the inspiration to this year's Pampers #BetterforBaby blogger grants. Once again I was humbled and honored to be a part of this amazing and generous program which serves to help local deserving families.
Here is this year's recipient's story . . .
My name is Chizuka and I'm currently 40 years old.  I am finally 6 months pregnant with my first baby girl.

Every night, I talk to my sweet baby….

7/8   Today was the day of our embryo transfer result announcement.  The result was positive!!  But my doctor advised me to not expect too much because of  my low HCG level.  Please, please hang in there.  God please, do not take this baby away from me!

7/19  The HCG level is gradually elevating and I can see YOU now on the screen!  You are such a strong baby!

7/27  Today was the first day I can hear your strong heartbeat.  I cried for joy!  Just a few weeks ago, you were just a small dot on the screen!

8/25  I can't get up from bed.  Your mom is now super sick!  But yes, I know now you are growing!

9/3   Today we found that you are a baby girl!  Yay!

10/13 Your dad seems so shy to speak to you over my belly.  But remember, that is your dad's voice!

11/1  Today was the first day I felt you move inside me!  Was that a punch or kick?

My husband and I have been together for over 20 years.  However, when I was in my 20′s, I wasn't ready to become a mom.  Then in my 30′s I became a flight attendant and I spent more time on layovers than at home with my husband.  I really enjoyed traveling all over the world.  Time flew quickly and when we were ready for a baby we found out that it's not that easy to conceive at my age.

First, I've been trying to conceive the natural way, but my doctor said that my FSH level is too high and there is a less than 5% chance to becoming a mom even with IVF.  He recommended for me to get an egg donor.  But we didn't give up and started looking for IVF clinics in Japan. In Japan, egg donation is not allowed by law which means they concentrate on retrieving eggs especially for middle age women.  It was difficult to set up my work schedule and still get IVF check ups but I was able to manage it and commuted to Japan for nearly 2 years.

My first embryo transfer was successful but 10 weeks into the pregnancy we never detected a heart beat . . . a D&C was then performed.  With our second try, this baby girl chose me as a mom and came down to us!  But I'm always nervous for this baby and I was up and down about the result of the hormone level.  Then next hurdle was the size of gestational sac, and next was the size of the CRL….  I couldn't get any relief until I could hear my baby's heart.

Having a child is a miracle and I believe that our baby is a gift from God.  At my age, the natural pregnancy rate is only 5%, IVF pregnancy rate is 20% and miscarriage rate is 24%!  I really appreciate all the people who have supported me . . . especially my husband, my family, my friends and my company.

I have 4 more months to go and now I'm starting to shop for baby goods. My 2 sister in-laws have a boy and a girl and they are my good advisers.  They both recommend Pampers for diapers.  They say it fits well and there's no leaking or accidents.  It breaths good so that sensitive skin stays dry!  I would love for my baby to be in a good mood, so definitely Pampers is always going to be on my shopping list!
Thanks to Pampers and their #BetterforBaby grant Marvin & Chizuka were able to shop at Target for many of their baby's needs. Becoming a new parent can get expensive and hopefully this will help with some of the costs. And being the generous person she is, Chizuka decided to use some of the money to purchase VISA gift cards for some of her friends who are currently pregnant or who have recently had a baby. What an amazing person she is! Congratulations Marvin & Chizuka!
Connect with Pampers:
This post was written for Pampers who provided the monetary grant in exchange for this post. Thank you once again to #Pampers for being such an awesome and generous company to work with.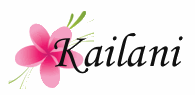 We're back from our Disney Alaskan Cruise on the Disney Wonder and what a week it's been. This is the very first cruise I've ever been on and I have nothing else to compare it to but I have to say . . . Disney really knows how to do it.
EMBARKATION DAY (Canada Place Pier)
Talk about organization. From the drop off area to checking-in to getting onto the ship . . . everything worked like clockwork. And if for some reason you got lost along the way there were numerous Disney attendants wearing Mickey hands to guide you. What I loved was the excitement that these attendants portrayed that added to the overall experience.
When you check-in, you will take a photo and be given your Key to the World card. Not only does this card open your stateroom but it's also used as your onboard credit card. You'll also need to swipe this card every time you leave and reboard the ship at the various ports. Because it's used frequently throughout the day, a lot of people wore them on lanyards around their necks.
After boarding, I recommend that you head directly to Guest Services to sign up for ship activities before they fill up. We signed up for Martini Tasting and Margarita Tasting which run an extra $20 per person for each class. But you'll definitely make your money back in alcohol.
Another place to head straight for is the Port Adventures desk. This is not only for signing up for port excursions but you can also get your free tickets for Meet & Greets or Character Breakfasts which tend to fill up quickly.
A definite "can't miss" event is the Bon Voyage Party up on Deck 9 Midship at 4pm. It's a countdown celebration including music, dancing, and character appearances.
My boyfriend and I purchased some champagne and watched the party from Deck 10. It was a lot less crowded and just as much fun. It really set an exciting festive mood. Plus it was really cool to see the ship slowly pull away from the dock and all the people waving to us from ashore and the other cruise ships.
PLANNING YOUR DAY
Each afternoon you'll receive a newsletter called The Navigator which highlights all of the next day's activities in a TV Guide style layout. I actually found myself looking forward to receiving The Navigator so that I could start planning out the next day's activities.
Most of the activities were complimentary but there were some that required an additional charge like Bingo.
Disney also offer a free app called the Disney Cruise Line Navigator. It came in really handy when trying to figure out the timing of all the activities we wanted to participate in. You're able to "heart" the things you were interested in and view them in timeline order under the "favorites" tab. This showed me if there were any time conflicts. The app also has maps of the various decks as well as what time all the eating areas were operating for the day. However, the best part of this app was the Connecting Onboard feature. This will allow you to text other people, even without wifi, who have also downloaded the app. Each room has 2 portable complimentary Wave Phones which help you keep in touch with your family onboard the ship but they're kind of confusing to use. Plus, the Wave Phones uses a telephone keypad for texting . . . takes forever to type a message. The app was much more convenient and user friendly.
STATEROOMS
Each stateroom door is magnetic and it's pretty cool to bring your own magnets to personalize your door. Plus, it will help you find your room since they all look the same from the outside.
There's also something called Fish Extenders. Outside of each stateroom is a metal fish-looking hook where Disney will place papers, tickets, etc. that they need to get to you. However, you can also hang your own decorative pouches that you bring from home for other guests to place goodies into. Fun!
The rooms were really spacious considering we were on a ship and there were lots of storage space for all of our things. I love how the bed was high enough off the ground so that we could store all of our empty luggage under it.
ROTATIONAL DINING
Apparently, Disney is the only cruise line that incorporates Rotational Dining. This means that you have a set schedule of which sit-down dinner establishments you'll be dining at throughout the entire cruise. There are 2 seatings . . . 6:15pm and 8:15pm which you will select when you make your initial cruise reservations. When you receive your Key to the World card your restaurant schedule will be posted on it using letter abbreviations. For us it was Triton (T), Animator's Palate (A) and Parrot Cay (p). Therefore, our dinner schedule looked like this . . . TAPTAPT.
On the very first evening, you'll be seated at a numbered table (which will be your group's table number for the entire cruise). On this evening you will meet your table mates for the first time. Get to know them because you'll be having dinner with these same people for the entire cruise. If for some reason you absolutely do not care for some of them, you're able to go to Guest Services to have your rotation changed or you can skip the sit-down dinners at instead eat at the informal Beach Blanket Buffet or other various fast-food type outlets.
Another option is Palo . . . a contemporary adult-only Northern Italian cuisine restaurant which offers ocean views and an elegant Venetian decor. This restaurant is not included in the price of the cruise and runs an extra $30 per person. However, like the rest of the Disney Wonder's sit-down restaurants you can order as much as you want. Craving Osso Buco? Order 2 of them! Have a sweet tooth? Order every single dessert on the menu . . . no extra charge. How cool is that? However, what does cost extra is any alcohol you consume. Palo is open for brunch and dinner and gives you the opportunity to really dress up and have a grown-up night out.
We were lucky . . . we really enjoyed the company of the other 3 couples and couldn't wait to meet up with them at dinner to find out what they participated in throughout the day. In fact, one night after dinner we all hung out at the "adult only" lounge together. It was a great way to meet people from all over.
BEVERAGES
I was told that water bottles were really expensive on-board and thought of bringing our own but I'm so glad we didn't. There's a soft drink station with free drinks which also included a water spout. We just kept refilling our water bottle free of charge.
You can bring onboard unopened containers of alcohol on Embarktation Day (only in your carry-on baggage) or those purchased at the various ports. We were initially told that your own alcohol could only be consumed in your stateroom but we found that we were able to drink them pretty much anywhere on the ship. If you prefer to purchase your alcohol onboard there are various wine and beer packages. We purchased both. The cool thing about the wine package is that if you don't finish your bottle at dinner you have the option of having it recorked and presented at the next dinner or you can take it back to your room with you. Wine and beer packages may be purchased online or at any restaurant/bar on the ship.
PROFESSIONAL PHOTOS
There are so many photo opportunities onboard the ship. There are many character encounters, photos taken of families/couples at dinners, as well as backdrops which relate to that day's port. All of these photos are printed as 8 x 10′s and placed in the Shutters Photo Library. Just tap your key card (room key and onboard credit card) at the kiosk and it will show your photos digitally as well as give you the color/number of your specific folder in the library.  As expected, purchasing these photos are pretty expensive. Each individual 8 x 10 runs about $20.
DISEMBARKATION DAY
On the evening before Disembarkation Day, you will need to place your luggage outside your stateroom by 10pm. You keep your carry-on . . . which contains what you'll need for overnight and the next morning . . . in your room. You'll be assigned a breakfast time and place where you'll have your very last meal onboard. This was a very bittersweet moment especially if you really bonded with your servers and table mates. It was kind of sad to say goodbye to everyone and we all exchanged email addresses to keep in touch.
Disney Cruises exceeded my every expectation and I don't know how we'll ever be able to go on any other cruise line. In fact, we're already looking into taking the whole family some time next year. It was definitely a vacation to remember.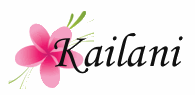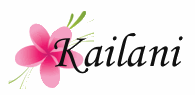 All my life people have been telling me that I look young for my age. I guess that's why it never really hit me that in less than a week I will be turning 50 . . . until now.
I remember being happy when I turned 30. Back then I was dedicated to my job and felt fortunate that I was actually doing something with my college degree. Turning 40 wasn't a big deal either. I felt like I was right where I was supposed to be . . . married with 2 amazing daughters.
But now 50 is right around the corner and all of a sudden I'm not so sure I like it. Here I am . . . a single mom to 3 young children with a not-so-clear future. I know I should be fortunate that my children are happy and healthy. I know that I should be grateful for a job that I love. I know that living in paradise is something that some people can only dream about. So is it selfish of me to be feeling a little depressed about it?
I look back over my life at how growing older has changed me. Yes . . . my body may not be as toned as it used to be. Yes . . . I have to hold the newspaper at arms length if I have any chance of guessing what it says. Yes . . . sleep has become more important than staying out late. But with age also comes wisdom . . . and courage . . . the courage to live the life I've always dreamed of. Growing older has made me stand up for myself a little more and care less of what people said behind my back. It's made me realize what's really important at the end of the day.
So even though the future still holds uncertainty for me turning 50 is really like a kick in the butt reminding me that time stops for no one. I only get one shot at this life and I had better make the best of it.