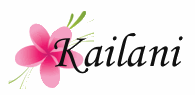 All my life people have been telling me that I look young for my age. I guess that's why it never really hit me that in less than a week I will be turning 50 . . . until now.
I remember being happy when I turned 30. Back then I was dedicated to my job and felt fortunate that I was actually doing something with my college degree. Turning 40 wasn't a big deal either. I felt like I was right where I was supposed to be . . . married with 2 amazing daughters.
But now 50 is right around the corner and all of a sudden I'm not so sure I like it. Here I am . . . a single mom to 3 young children with a not-so-clear future. I know I should be fortunate that my children are happy and healthy. I know that I should be grateful for a job that I love. I know that living in paradise is something that some people can only dream about. So is it selfish of me to be feeling a little depressed about it?
I look back over my life at how growing older has changed me. Yes . . . my body may not be as toned as it used to be. Yes . . . I have to hold the newspaper at arms length if I have any chance of guessing what it says. Yes . . . sleep has become more important than staying out late. But with age also comes wisdom . . . and courage . . . the courage to live the life I've always dreamed of. Growing older has made me stand up for myself a little more and care less of what people said behind my back. It's made me realize what's really important at the end of the day.
So even though the future still holds uncertainty for me turning 50 is really like a kick in the butt reminding me that time stops for no one. I only get one shot at this life and I had better make the best of it.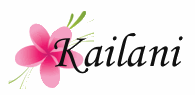 Located in eastern Kyoto, the Kiyomizu (pure water) Buddist Temple draws 11 million visitors annually from all over the world.
The popular expression "to jump off the stage at Kiyomizu" refers to an ancient practice of plunging off the temple platform 13 meters high. It was believed that if you survive your wish would come true. I don't know about you but I think I would rather make a wish on a wish bone.
Along with "the stage" one of the other main draws of the temple is the Otowa Waterfall where you'll find 3 streams of mountain water which is also believed to have wish granting powers if you drink the water.
My favorite area was the Jishu Shrine which houses 2 "love stones" placed 18 meters apart. If you are able to walk from one stone to the other with your eyes closed you will find true love. I thought about giving it a try but with so many visitors jam packed into the area I would more likely find myself bumping into someone of the opposite sex. Hey, maybe that's the way this was intended to work?
During the Summer Obon season, you'll find many young Japanese girls braving the intense heat and showing their respect to Buddha by wearing their colorful kimonos. I don't know how they could handle the humidity being fully covered in thick fabric. I was suffering in just my tank top and shorts.
And like with any other visitor attraction, there are roads leading up to the temple filled with stores selling local foods and souveniers like fans, kimonos, toys and household items.
A definite must stop is the one store offering free samples of cold green tea (in real tea cups) and rows of mochi in every flavor imaginable.
This was my very first visit to the Kiyomizu Temple and it was definitely a wonderful experience.
294 Kiyomizu 1-chome, Higashiyama
Ward, Kyoto, Kyoto Prefecture
605-0862, Japan
#LoveMyJob #LifeOfAFlightAttendant