Another thing to cross off my Bucket List.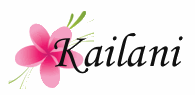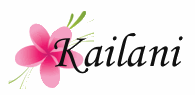 When we first started flying to Japan there were two things I couldn't wait to see . . . Cherry Blossoms and the Osaka Castle. Now I can cross both of them off my list.
Since I usually do not do Osaka flights I knew that despite the intense Summer heat I would need to make the trek to Chuo-ku to see this beautiful structure.
The construction of Osaka Castle started in 1583 on the former site of the Ishiyama Honganji Temple, which had been destroyed by Oda Nobunaga thirteen years earlier. Toyotomi Hideyoshi intended the castle to become the center of a new, unified Japan under Toyotomi rule. It was the largest castle at the time.

However, a few years after Hideyoshi's death, Tokugawa troops attacked and destroyed the castle and terminated the Toyotomi lineage in 1615. Osaka Castle was rebuilt by Tokugawa Hidetada in the 1620s, but its main castle tower was struck by lightening in 1665 and burnt down.

It was not until 1931 that the present ferro-concrete reconstruction of the castle tower was built. During the war it miraculously survived the city wide air raids. Major repair works gave the castle new glamor in 1997. The castle tower is now entirely modern on the inside and even features an elevator for easier accessibility. It houses an informative museum about the castle's history and Toyotomi Hideyoshi.

Courtesy of Japan-Guide.com
I was not disappointed. The history and artifacts that this castle housed was amazing. I wasn't able to get many photos since photography is not allowed on most of the floors but the experience and memory of just being there will last a lifetime.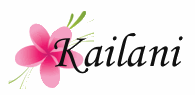 When it comes to young kids and food, you know that every family has a funny story to share. So when SocialMoms asked me to participate in a sponsored campaign for Happy Family I knew I could find lots of examples to share. I mean . . . 3 girls means 3 times the stories! And even though my girls are a little older now, one incident does come immediately to mind that left my family laughing for a long time afterward.
When Kiana was a baby, I had wanted to limit the amount of juice I gave her . . . at least for the first year. So one day I had gone to the bathroom and when I returned she was nowhere to be seen. Then I noticed that the door to the pantry was ajar and when I opened it I found this . . .
She had gnawed through the top of the juice box and was rapidly sucking out all the juice . . . probably as quick as she could before I could find her. I have to give her credit because she had gone through 6 boxes before I walked in on her! Now that's determination!
Happy Family also knows how funny kids and food can be. That's why they have teamed up with 7 mommy and daddy bloggers to share their stories in the Stories from the Bright Side campaign.
Here's where you come in.  Submit your own funny feeding stories on Happy Family's Facebook page for a chance to win a $20,000 towards college. Also, "like" Happy Family on Facebook and get some great money saving coupons for Happy Tot or Happy Baby Pouches.
And believe me, you're going to want to stock up on some of the Happy Baby Pouches. When Kaila was a baby we used to keep these portable pouches in the diaper bag for a healthy meal on-the-go. Pouches are a great idea since glass jars are heavy and can sometimes break. I also liked the twist top which was really easy to open.
Not only were the flavor combinations pretty interesting but the texture was thick and hearty. I also liked how they combined fruits and vegetables into the same pouch mixture to ensure that babies are sure to get nutrients from lots of different foods.
So the next time you're at the store, stock up on Happy Family foods and don't forget to enter the Stories from the Bright Side contest!
 "This blog post is part of a paid SocialMoms and Happy Family blogging program. The opinions and ideas expressed here are my own."