Yay! More Awards!
March 8, 2008 by Kailani  
Filed under contests
Here's the second round of blog awards that I've been lucky to receive lately. Thank you to these bloggers for thinking of me!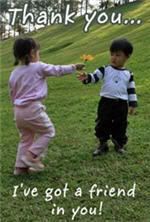 I've Got a Friend in You from Sandier Pastures. Now I'm passing it on to A Cup of Joy, She-Power.com, & One Swift Click.
Unconditional Friendship from Mom of 3 Girls. Now I'm passing it on to The Crazy People Next Door, The Parenting Diaries, & Charming & Delightful.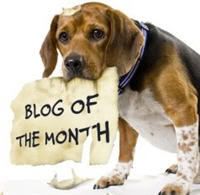 Blog of the Month from Dear Me. Now I'm passing it on to Living Life Moment by Moment, Our 7 Qtpies, & hello! Yoshi.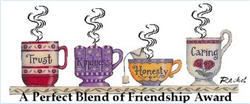 A Perfect Blend of Friendship from Heart of Rachel. Now I'm passing it on to The Robinson County Post, Just Another Mommy Blog, & Snapshots of Life.
And on another note: An Island Review is ranked #5 in the Top 20 Contest Blogs List! Woo Hoo!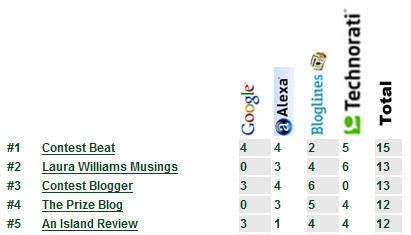 About the author:
Kailani is the owner and founder of An Island Life. You'll find her sharing her daily life as a mother to 3 wonderful daughters, working as a flight attendant, and living a blessed life in Hawaii. She is also the founder of the group review site - Family Review Network. Follow along on her adventure of a lifetime this Winter as a member of the Vaseline Dry Skin Patrol!