TT – Contests & Giveaways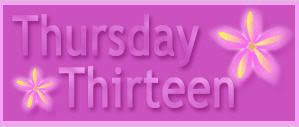 Since I haven't participated in a long time, I thought I'd join in this week. Here are 13 contests and giveaways currently going on in the Blogosphere.
Of course, my giveaway for $50 to Koo Koo Bear Kids (deadline: August 4th)
Cute As A Bug onesie/shirt from Musings of a Crunchy Domestic Goddess (deadline: August 3rd)
A Hawaiian prize pack worth $60 from Go Visit Hawaii (deadline: August 31st)
$75 gift certificate to Chittypulga from Adventures in Babywearing (deadline: August 3rd)
$100 to Amazon.com from Making Money Online (deadline: 27th)
$250 to Gymboree from Love Shak, Baby (deadline: August 17th)
37″ Flat Panel LCD HDTV from 5 Minutes for Mom (deadline: August 17th)
The Potty Training Answer Book from Rocks in My Dryer (deadline: August 3rd)
Chic & Cozy Blanket/Bag from Mama Mio (deadline: August 30th)
$300 from Marketing Pilgrim (deadline: August 31st)
A Neat Receipts Scanalizer (value $230) from sk*rt (deadline: August 3rd)
Elmo's Back-to-School DVD from The Mom Blogs (deadline: August 24th)
Bouquets for Babies Giveaway from Healthy Bump (deadline: August 31st)
For these and more giveaways, please visit An Island Review. Good luck!
You may visit more Thursday Thirteen participants at the official hub.
About the author:
Kailani is the owner and founder of An Island Life. You'll find her sharing her daily life as a mother to 3 wonderful daughters, working as a flight attendant, and living a blessed life in Hawaii.