Awards Season
February 17, 2008 by Kailani  
Filed under contests
It's definitely award season because look at all the great bloggers who have bestowed honors upon me! A big Mahalo to everyone who stops by, reads, and even comments on my rantings. I "heart" you all!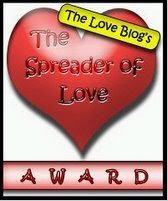 Spreader of Love Award from Snips & Snails . . .
And now I'm passing this on to Sunshine's Blog, Write From Karen, A Life Uncommon, Heart of Rachel, The Wilson Six
Faithfulness Award from Everything Moms
And now I'm passing this on to arewethereyetmom.com, Colloquium, fefyfomanna, Mom of 3 Girls, My Baby Advice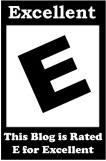 E is for Excellent from Snapshots of Life & A Cup of Joy
And now I'm passing this on to Everything Moms, The Ice Box, Mejojac's Memos, Love Well, Real Love

I Love Your Blog from fefyfofanna
And now I'm passing this on to Almost Somewhat Positive, Laughing Through The Tears, Pinkjagxj, Drama Mama, Lulu's Laundry
Blogger of the Year from Leanne Wildermuth: Artist by Nature
And now I'm passing this on to The Dust Will Wait, JameeForever, Sandier Pastures, Holly's Corner Blog, Blonde Mom Blog
CONGRATULATIONS!
Spotlight Comment by Pamela of The Dust Will Wait:

oooohhhh!!!!
You really saved them up for a big ceremony. I should have worn a black dress and pearls!

About the author:
Owner and founder of An Island Life. Sharing my life as a mother to 3 wonderful daughters, working as a flight attendant, and living a blessed life in Hawaii.