Daylight Savings Time has already come and gone but that doesn't mean that you can't take a moment to check your smoke alarms and carbon monoxide detectors to help prevent unfortunate accidents.
Energizer and the International Association of Fire Chiefs (IAFC) are once again working with local fire departments nationwide to raise awareness on the importance of working smoke alarms and carbon monoxide detectors in helping to keep families safe in their homes. 

Thirty-eight percent of fatal fire injuries occur in homes with no smoke alarms, while 24 percent occur in homes in which at least one smoke alarm is present but fails to operate, frequently due to dead or missing batteries.

Courtesy of Energizer
To make sure your family is safe and sound, check out these safety tips from Energizer:
Practice smoke alarm maintenance for a simple, effective way to reduce home fire deaths.
A simple reminder from the International Association of Fire Chiefs and Energizer® Batteries: When you change your clocks, change the batteries in your smoke alarms and carbon monoxide detectors. This can help save lives.
Test your smoke alarms and carbon monoxide detectors monthly to make sure they are working.
Have at least one working smoke alarm on each level of your home.
Install one carbon monoxide detector in a central location outside each separate sleeping area.
Plan, discuss and practice an escape route with your family for dangerous situations such as home fires, carbon monoxide leaks and natural disasters.
Do not rely on your sense of smell to alert you that you and/or your family are in danger of being trapped during a fire or from a carbon monoxide leak.
Be sure not to ignore the chirping sound your smoke alarm makes when maintenance is required.
Keep fire-starting materials away from children, including lighters, matches, cigarettes, cigars and pipes.
Use flashlights or flameless candles rather than candles to light your home during power outages.
Space heaters need space. Portable space heaters need a three-foot (one meter) clearance from anything that can burn and should always be turned off when leaving the room or going to sleep.
Never use your oven to heat your home.
Carbon monoxide detectors are NOT substitutes for smoke alarms.
Keep your family, friends and neighbors safe — remind them to follow these simple tips and change the batteries in their smoke alarms and carbon monoxide detectors.
Connect with Energizer:
WIN IT!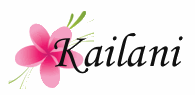 3-2-1 Penguins!—Complete Season One includes all 13 episodes from the first season of the top-rated series that aired on NBC.
Fans and families will be able to revel in the adventures of Space Penguin Pals Zidgel, Fidgel, Midgel and Kevin as they engage their young friends Michelle and Jason to help them solve intergalactic crises with faith and fun!
In addition to the episodes, the DVD will feature bonus content including "How to Draw Midgel," "Space Academy:  Speak Like An Alien," "Midgel's Cool Blue Space Fuel," and the "Make Your Own Planet" activity. 3-2-1 Penguins!—Complete Season One provides close to five hours of intergalactic entertainment!
This is the first time families will be able to enjoy the episodes from season one back-to-back.
This post was written for Big Idea who provided the information and giveaway prize.
WIN IT!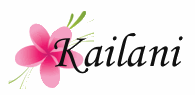 As fans of Happy Feet, every time we watch the movie we can't help but wonder what happened to Mumble and Gloria. We know that they would probably end up together but what did their future hold? Well, now we know.
Mumble, The Master of Tap, has a problem. His tiny son, Erik, is choreo-phobic and lacks the talent of all the other penguins. Reluctant to dance, Erik runs away and encounters The Mighty Sven – a penguin who can fly! Mumble has no hope of competing with this charismatic new role model.

Things go from bad to worse for Mumble when the world is shaken by powerful forces. Erik learns of his father's guts and grit as Mumble brings together the penguin nations and all manner of fabulous creatures – from tiny Krills to giant Elephant Seals – to put things right.
I have to say that I'm a little surprised by all the negative reviews that Happy Feet Two has been getting on Amazon.com. Yes, it's not the most compelling story but my family found it to be very entertaining nonetheless. The movie opens with a great dance number to Rhythm Nation and continued to showcase other toe-tapping songs throughout the film. The kids loved the music and I enjoyed hearing some of my old-time favorites.
However, what makes this sequel different from the original is the emphasis they placed on some serious subjects like father-son relationships and saving our environment. My kids could relate to Erik in that they sometimes feel that their father doesn't always understand them. In this movie they saw how Mumble and Erik overcame their differences to form a bond that was stronger than ever. It gave them the understanding that even though they may not always agree, their Dad will always be there to love and protect them. And of course, no one could miss the not-so-subtle message that we need to protect the environment and the creatures that live in it.
Music, dancing, entertaining characters, and a strong social message . . . Happy Feet Two is a great family film.
Purchase your copy of Happy Feet Two
at Amazon.com for $15.49.
This post was written for Warner Bros. Pictures who provided the complimentary copy in exchange for our honest review.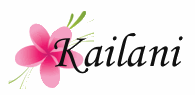 Disney Junior, a 24-hour basic cable/satellite channel expressly for kids age 2-7 and their parents/caregivers, will launch FRIDAY, MARCH 23 (12:00 midnight, ET/PT) in the U.S., joining 28 other Disney Junior channels around the world. The announcement was made today at the Television Critics Association Press Tour in Pasadena, California, by Gary Marsh, President and Chief Creative Officer, Disney Channels Worldwide. Disney Junior was introduced as a daily programming block on Disney Channel in February 2010 and, year to year, its ratings are up 26% among Kids 2-5 and 36% among Boys 2-5.
The popular Disney Junior daily programming block will continue on Disney Channel while the new 24 hour channel will fulfill parents' demands for quintessentially Disney programming throughout the day. The Disney Junior channel will be available via major cable and satellite providers Comcast, Time Warner Cable, Cablevision, Bright House Networks and Verizon, among others. Additional information regarding Disney Junior is available at DisneyJuniorTheChannel.com.
Marsh said: "This marks the beginning of a sea change in the 'preschool plus' television landscape. The response to our Disney Junior programming block has been extremely positive from both our affiliate partners and our viewers' parents. On March 23, when it launches as a stand-alone channel, our audience will have the opportunity to experience an engaging, learning-focused and uniquely Disney destination on a 24-hour basis."
Disney Junior invites mom and dad to join their child in the Disney experience of magical, musical and heartfelt stories and characters, while incorporating specific learning and development themes designed for kids age 2-7. A council of academic advisors comprising experts in the fields of child development, transmedia, storytelling, early education and creativity will guide Disney Junior's learning and development curriculum.
Nancy Kanter, Senior Vice President, Original Programming and General Manager, Disney Junior Worldwide, said: "Disney Junior series each have specific curriculum experts and now, to maximize overall learning value, we are deepening our conversation to include a channel advisory council that will share research and knowledge in the world of education and bring important perspectives on innovations in early childhood learning."
The 24 hour Disney Junior schedule will include daily telecasts of "Jake and the Never Land Pirates" (the #1 series among Boys 2-5 for 2011) and the hit series "Mickey Mouse Clubhouse." It will also introduce the animated series "Doc McStuffins" at launch, and will feature new editions of the acclaimed short-form series "A Poem Is…" and a weekend movie block, "Magical World of Disney Junior." New interstitials featuring Disney heritage characters, including Sebastian and Flounder from "The Little Mermaid," Mrs. Potts and Chip from "Beauty and the Beast," and pups Lucky and Pepper "101 Dalmatians," will also debut.
The programming schedule includes:
"Doc McStuffins" – an animated series about a six-year-old girl who communicates with and heals stuffed animals and toys in her backyard clinic. Under the consultancy of the Hollywood Health & Society division of the USC Annenberg Norman Lear Center, the series will highlight the importance of taking care of oneself and others, while showcasing the hallmarks of great Disney storytelling – fantasy and wish fulfillment. Emmy Award-winning writer/producer Chris Nee ("Little Bill" and "Deadliest Catch: Crab Fishing in Alaska") is the creator and executive producer, and Emmy Award-winning Norton Virgien ("Rugrats") is the director. "Doc McStuffins" is a production of the Dublin, Ireland-based Brown Bag Films (two time Academy Award nominee for "Granny O'Grimm" and "Give Up Yer Aul Sins"). DisneyJunior.com will debut a "Doc McStuffins" supersite featuring an interactive clinic where kids can assist Doc in nurturing toys back to health.
"A Poem Is…" — Laura Linney, Viola Davis, John Leguizamo, Jessica Alba, Owen Wilson and Liev Schreiber are among the narrators of the second season of the acclaimed short-form series designed to introduce young children to the beauty of a poem.
"Magical World of Disney Junior" — a weekend movie night featuring telecasts of Disney's vast array of classic and contemporary movies, including "Beauty and the Beast," "Bambi," "Dumbo," "The Princess and the Frog," "Cars," "Toy Story 2," "Monsters, Inc." and "Aladdin," among others.
"Gaspard and Lisa" — the adventures of two best friend puppies as they experience the wonders and challenges of school and family life in their Paris neighborhood. Based on the books by Anne Gutman and Georg Hallensleben, "Gaspard and Lisa" is produced by Chorion.
"Guess How Much I Love You" — a tender animated series centered on the father-son relationship between Little Nutbrown Hare and Big Nutbrown Hare. Based on the UK picture book, Guess How Much I Love You, by Sam McBratney and Anita Jeram, the series will air exclusively on Disney Junior the Channel. "Guess How Much I Love You" is a production of the Australia-based SLR Productions.
In addition to current hits "Jake and the Never Land Pirates," "Mickey Mouse Clubhouse," "Little Einsteins," "Handy Manny" and "Special Agent Oso," the channel will also present viewer favorites from the past, "Higglytown Heroes," "Stanley," "JoJo's Circus" and "Rolie Polie Olie," among others.
Other upcoming programming includes "Sofia the First," a television movie and series introducing a new little girl princess with stories designed to communicate positive messages and life lessons that are applicable to preschool-aged children; and "Oki's Oasis," the first western for preschoolers, starring actress and singer-songwriter Mandy Moore (Disney's "Tangled") as the voice of Oki, a kitty cat sheriff who ensures that the town of Nice and Friendly Corners remains the friendliest town in the West.
About Disney Junior:
Disney Junior reflects the emotional connection generations of consumers have to Disney storytelling and Disney characters, both classic and contemporary. It invites mom and dad to join their child in the Disney experience of magical, musical and heartfelt stories and characters, while incorporating specific learning and development themes designed for kids age 2-7. Disney Junior's animated and live action series blend Disney's unparalleled storytelling and characters kids love deeply with learning, including early math, language skills, healthy eating and lifestyles, and social skills. Disney Junior launched in February 2011 with a daily programming block on Disney Channel. In its first year, Disney Junior posted the network's biggest yearly audience in the daypart in Total Viewers, Kids 2-5, Boys 2-5, Girls 2-5 and Women 18-49 and increased by double-digit margins among preschooler demographics over year-ago levels.
About Disney Channels Worldwide:
Disney Channels Worldwide is a portfolio of 100 kid-driven, family inclusive entertainment channels and/or channel feeds available in 169 countries in 35 languages, spanning Disney Channel, Disney XD, Disney Junior, Disney Cinemagic, Hungama and Radio Disney brands. Through cable, satellite and digital terrestrial television channels and a strategic partnership with Disney-ABC-ESPN Television for the third-party distribution of Disney-branded kids' programming across the globe, Disney Channels Worldwide reaches hundreds of millions of viewers. Disney Channel properties continue to rapidly expand into new markets across the world, playing a key role in introducing the Disney brand to new consumers.
Courtesy of Disney Junior