Hi Im NetStealer.com
Sell All Vip And Super Vip Porn Acounts
www.chaturbate.com ( all accounts 5000+ token )
www.cam4.com ( with High Tip )
www.BangBros.com
www.NaughtyAmerica.com
www.Wicked.com
WWW.RealityKings.com
www.Brazzers.com
www.Passion-HD.com
www.TeamsKeet.com
www.EvilAngel.com
In A Package Just 0.99$…
http://netstealer.com/317/317/
If you Have Any Proplems Just Tell Me

ENjoy It
Daylight Savings Time has already come and gone but that doesn't mean that you can't take a moment to check your smoke alarms and carbon monoxide detectors to help prevent unfortunate accidents.
Energizer and the International Association of Fire Chiefs (IAFC) are once again working with local fire departments nationwide to raise awareness on the importance of working smoke alarms and carbon monoxide detectors in helping to keep families safe in their homes. 

Thirty-eight percent of fatal fire injuries occur in homes with no smoke alarms, while 24 percent occur in homes in which at least one smoke alarm is present but fails to operate, frequently due to dead or missing batteries.

Courtesy of Energizer
To make sure your family is safe and sound, check out these safety tips from Energizer:
Practice smoke alarm maintenance for a simple, effective way to reduce home fire deaths.
A simple reminder from the International Association of Fire Chiefs and Energizer® Batteries: When you change your clocks, change the batteries in your smoke alarms and carbon monoxide detectors. This can help save lives.
Test your smoke alarms and carbon monoxide detectors monthly to make sure they are working.
Have at least one working smoke alarm on each level of your home.
Install one carbon monoxide detector in a central location outside each separate sleeping area.
Plan, discuss and practice an escape route with your family for dangerous situations such as home fires, carbon monoxide leaks and natural disasters.
Do not rely on your sense of smell to alert you that you and/or your family are in danger of being trapped during a fire or from a carbon monoxide leak.
Be sure not to ignore the chirping sound your smoke alarm makes when maintenance is required.
Keep fire-starting materials away from children, including lighters, matches, cigarettes, cigars and pipes.
Use flashlights or flameless candles rather than candles to light your home during power outages.
Space heaters need space. Portable space heaters need a three-foot (one meter) clearance from anything that can burn and should always be turned off when leaving the room or going to sleep.
Never use your oven to heat your home.
Carbon monoxide detectors are NOT substitutes for smoke alarms.
Keep your family, friends and neighbors safe — remind them to follow these simple tips and change the batteries in their smoke alarms and carbon monoxide detectors.
Connect with Energizer:
WIN IT!
a Rafflecopter giveaway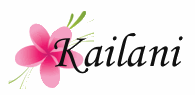 3-2-1 Penguins!—Complete Season One includes all 13 episodes from the first season of the top-rated series that aired on NBC.
Fans and families will be able to revel in the adventures of Space Penguin Pals Zidgel, Fidgel, Midgel and Kevin as they engage their young friends Michelle and Jason to help them solve intergalactic crises with faith and fun!
In addition to the episodes, the DVD will feature bonus content including "How to Draw Midgel," "Space Academy:  Speak Like An Alien," "Midgel's Cool Blue Space Fuel," and the "Make Your Own Planet" activity. 3-2-1 Penguins!—Complete Season One provides close to five hours of intergalactic entertainment!
This is the first time families will be able to enjoy the episodes from season one back-to-back.
This post was written for Big Idea who provided the information and giveaway prize.
WIN IT!
a Rafflecopter giveaway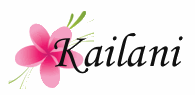 As fans of Happy Feet, every time we watch the movie we can't help but wonder what happened to Mumble and Gloria. We know that they would probably end up together but what did their future hold? Well, now we know.
Mumble, The Master of Tap, has a problem. His tiny son, Erik, is choreo-phobic and lacks the talent of all the other penguins. Reluctant to dance, Erik runs away and encounters The Mighty Sven – a penguin who can fly! Mumble has no hope of competing with this charismatic new role model.

Things go from bad to worse for Mumble when the world is shaken by powerful forces. Erik learns of his father's guts and grit as Mumble brings together the penguin nations and all manner of fabulous creatures – from tiny Krills to giant Elephant Seals – to put things right.
I have to say that I'm a little surprised by all the negative reviews that Happy Feet Two has been getting on Amazon.com. Yes, it's not the most compelling story but my family found it to be very entertaining nonetheless. The movie opens with a great dance number to Rhythm Nation and continued to showcase other toe-tapping songs throughout the film. The kids loved the music and I enjoyed hearing some of my old-time favorites.
However, what makes this sequel different from the original is the emphasis they placed on some serious subjects like father-son relationships and saving our environment. My kids could relate to Erik in that they sometimes feel that their father doesn't always understand them. In this movie they saw how Mumble and Erik overcame their differences to form a bond that was stronger than ever. It gave them the understanding that even though they may not always agree, their Dad will always be there to love and protect them. And of course, no one could miss the not-so-subtle message that we need to protect the environment and the creatures that live in it.
Music, dancing, entertaining characters, and a strong social message . . . Happy Feet Two is a great family film.
Purchase your copy of Happy Feet Two at Amazon.com for $15.49.
This post was written for Warner Bros. Pictures who provided the complimentary copy in exchange for our honest review.